Trinidad general elections heat up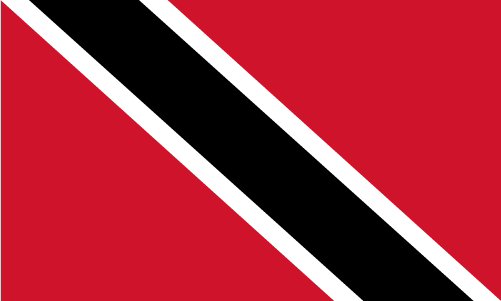 Two key, hotbed political issues are dominating the news in Trinidad this week—both of which could influence the outcome of general elections next year. The major one involves American information technology giant Google, and the other links efforts by authorities to eliminate smaller parties from the race and allow for a straight fight between the country's Afro- and Indo-dominated political outfits.
As the work week began, Attorney General Anand Ramlogan called a news conference to tell the nation of 1.3 million that allegations made more than a year ago by Opposition Leader Keith Rowley—that is, that he and other top officials, including Prime Minister Kamla Persad-Bissessar, had been involved in a massive bad governance coverup—had been dispelled by information provided by Google in recent days.
Rowley alleged that email exchanges between the prime minister, the attorney general and other officials involved a plot to remove the state's chief prosecutor and single out militant journalists for censure. Authorities immediately dubbed the correspondence as fake, triggering an official investigation and a formal request from the government to Google asking the company to verify the authenticity of the communications.
Speaking to reporters, Ramlogan said that the correspondence the government has officially received from Google has proved that the mails are fake and the matter could be headed to court.
"It is my intention to sue Mr. Rowley for malicious defamation of character. I do not buy for one moment that he got them in his letterbox. It has been a long journey with a cloud of suspicion unnecessarily lurking and hanging over my head. But I am very happy that this revelation and vindication has come."
However, Rowley is standing his ground, suggesting that Ramlogan and other officials failed to carry out a transparent investigation, noting that the current one amounted to the attorney general investigating himself. He has vowed that a fuller probe would prove that the mails were indeed sent and are genuine.
Meanwhile, the government only needs one vote from an independent senator to pass a bill requiring constituency candidates to win their district seats by 50 percent or more of the votes or face a repeat runoff election.
Critics say that the governing People's Partnership political coalition, which has lost all four special elections in the past year, is moving to change the law to eliminate the smaller multiracial parties and force a straight racial fight between the Indo-led partnership and the Afro-dominated opposition People's National Movement. In nearly all of the four races, the partnership blamed smaller parties for being political spoilers that stole votes away from it and allowed the PNM to sneak through and win most of them.
A vote was scheduled for midweek. General elections are expected a year from now, and it is widely expected that the PNM could win, hence the scramble to eliminate the smaller parties, critics say.