Hang in Harlem for free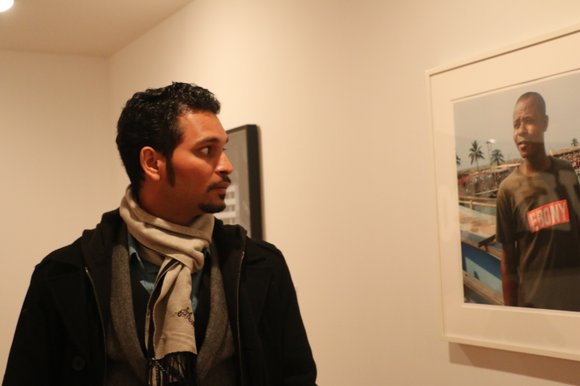 New York, you are welcome, and you can thank me later. This is a major holiday tip. On Sunday, you can enjoy the Studio Museum in Harlem for free, and that includes Family Day, which is designed for kids.
My colleague Art Shrian and I decided to check out the fall-winter season at the museum's installment at the Studio Salon with the opening of "Speaking of People: Ebony, Jet and Contemporary Art" by Nichelle Gainer.
Drawing on Gainer's extensive research of Black media archives for her illustrious blog, "Vintage Black Glamour" presents historic photographs and biographies of prolific, early-20th-century Black scholars.
Gainer's book, "Vintage Black Glamour," promises to be an important addition to the Black history archives. Plus, you must take full advantage of Target Free Sundays, which offers free admission because of a generous gift by Target.
The Studio Museum is already gearing up for the holiday season, and the store is packed with unique gifts.
Another tip, if you're looking for a job, the curatorial team is looking for a curatorial fellow. The job involves coordinating and organizing artists' projects; working directly on exhibition installations and documentation; catalogue production; developing interpretive materials; and developing and mounting a curatorial project. The deadline for applications is Monday, Dec. 1.
The Studio Museum in Harlem is a holiday gift that keeps on giving. You are welcome, New York, and happy holidays!