Leaders react to lack of indictment in Eric Garner killing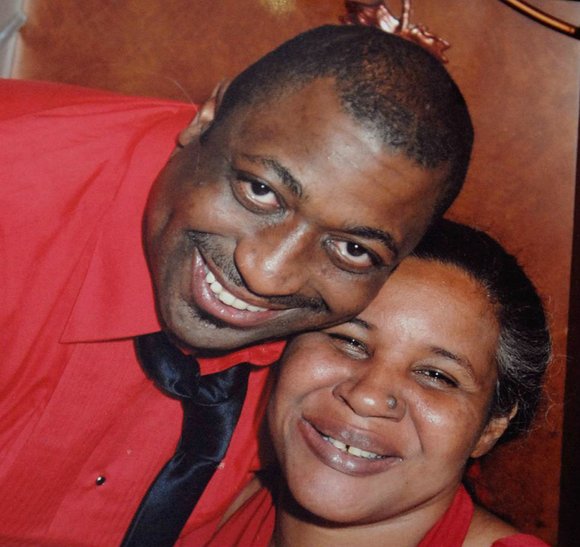 Brooklyn Borough President, Eric Adams
"Over forty years later, these emotions have been reignited, with the Staten Island grand jury decision not to move forward and to end all further local criminal inquiry into the death of Eric Garner. It is difficult for many of us to accept this decision considering both hearing the video of a man on the ground yelling, 'I can't breathe,' and the Chief Medical Examiner stating the chokehold was the cause of Mr. Garner's death. I share in the disbelief that many people are feeling about this result. The question is what we, as concerned citizens seeking justice in our society, will do."
City Council Member Jumaane Williams
"There are no words to adequately describe how I feel tonight, but I've been vacillating between numbness and abject anger. People keep telling us to 'stay calm'and 'keep the peace,' but where is justice and accountability for this life lost? The video is there; but video or not, there is always a reason why its ok that unarmed Black and Brown people are killed by law enforcement. Dan Donovan and Staten Island's grand jury failed, but the Mayor and Commissioner cannot fail. Department protocol was violated and another unarmed man is dead. Officer Pantaleo must be held accountable for killing Eric Garner and he must be fired immediately."
Center for Constitutional Rights (CCR) Executive Director Vincent Warren
"How can anyone in the community have faith in the system now? First Ferguson, now Staten Island. The Grand Jury's failure to indict sends the clear message that Black lives don't matter. But they do. It's bad enough that broken windows policing over something as harmless as selling untaxed cigarettes led to this tragic killing; it's even worse when the officer responsible – who was caught on tape using a prohibited choke hold, no less – is not held accountable. The problem isn't one officer, though: it's systemic. We need real reform of discredited broken windows policing and of the NYPD more than ever. With the court-ordered joint reform process in our class action stop-and-frisk case Floyd v. City of New York finally getting underway, we have that opportunity."
New York Working Families Party State Director Bill Lipton
"The deaths of Eric Garner and Mike Brown were tragedy. The grand jury decisions were farce. Once again, a black man is killed, and yet somehow, no crime has been committed. The pattern is maddening and familiar. Until the deaths of black mothers' sons are as important as the deaths of white mothers' sons, our nation has fallen short of the promises of equality and democracy for all.
We must erase the stain of racial injustice. We must change not just hearts and mind, but also public policies and public officials. Today, we rededicate ourselves to fighting for an America where all lives have equal worth in the eyes of the law."
Bronx Borough President Ruben Diaz Jr.
"I am incredibly saddened and shocked that a grand jury on Staten Island has failed to indict Police Officer Daniel Pantaleo in the death of Eric Garner. The system is broken. Officer Pantaleo's deadly encounter was caught clearly on videotape, and yet Eric Garner and his family will not know the justice of a jury trial. This is a travesty. I hope that a federal investigation will be forthcoming.