Barrons call for preliminary hearing in Akai Gurley case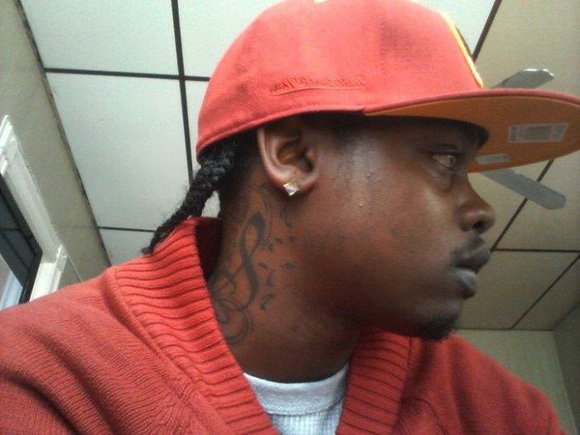 In the wake of the announcement of no indictment of officer Daniel Pantelao in his chokehold death of Eric Garner, the city, already tense after the same kind of decision from a grand jury in Ferguson, Mo., is bracing for more protests. And as if the race-relation tensions from those two cases are not enough, New York City has been handed another explosive case with the killing of Akai Gurley by a police officer.
Now, State Assembly Member-Elect Charles Barron and City Council Member Inez Barron are calling on District Attorney Kenneth Thompson to arrest and charge Officer Peter Liang in the killing of Akai Gurley.
Liang was doing a vertical patrol of the Louis H. Pink Houses in East New York, Brooklyn last month, when he fired his weapon into a darkened stairwell, hitting and killing Gurley, 28, as he walked in the stairwell with his friend Melissa Butler. Mayor Bill de Blasio and Police Commissioner William Bratton called the killing "an accident."
Inez Baron stated that she and Charles Baron "believe that the case against Officer Liang should be conducted in a preliminary hearing, which would be a public forum," because "a grand jury hearing would be private."
She explained, "New York Criminal Procedure Law Article 140 gives statutory provision for a preliminary hearing when probable cause arises outside a grand jury investigation, especially when probable cause arises from eyewitness testimony plus a medical classification of death as homicide."
Describing Gurley as "an unarmed, innocent young man, entering the stairwell in a peaceable, non-threatening, non-aggressive, non-provocative manner and being shot by NYPD Officer Liang," the Barrons believe the circumstances "warrant criminal charges."
"Officer Laing violated the comprehensive training, as stated by Chief Gomez, that is given to officers in how to conduct vertical patrols," said Inez Baron. "On April 28, 2014, Chief Gomez stated that as a result of the death of innocent, unarmed Timothy Stansbury, shot by housing officer Richard Neri, during a vertical patrol in 2004, officers are trained to not to remove their weapons from the holster, keep their finger away from the trigger, question anyone they encounter in the stairway to determine if they are legitimately in the building."
Speaking to the AmNews on the killing of Gurley, Phyllis Clayburne, Timothy Stansbury's mother, said, "It is just very hard, and it brings back painful memories."
"Even an indictment would not have guaranteed anything," said Constance Malcolm, mother of police slain teen Ramarley Graham. "We got an indictment in my son's case against officer Richard Haste, and then Judge Steven L. Barrett threw out the indictment on a technicality. So two years later, we are back at square one. It is not about the indictment. It is about the conviction, so that they pay for what they have done."
Spontaneous marches took place in East New York and Bed-Stuy last week protesting in support of Mike Brown and Akai Gurley.
Gurley will be funeralized Friday Dec. 5, at Brown Memorial Baptist Church, 484 Washington Ave., Clinton Hill, Brooklyn, 7-9 p.m.