Sonia Sanchez: The poet of generations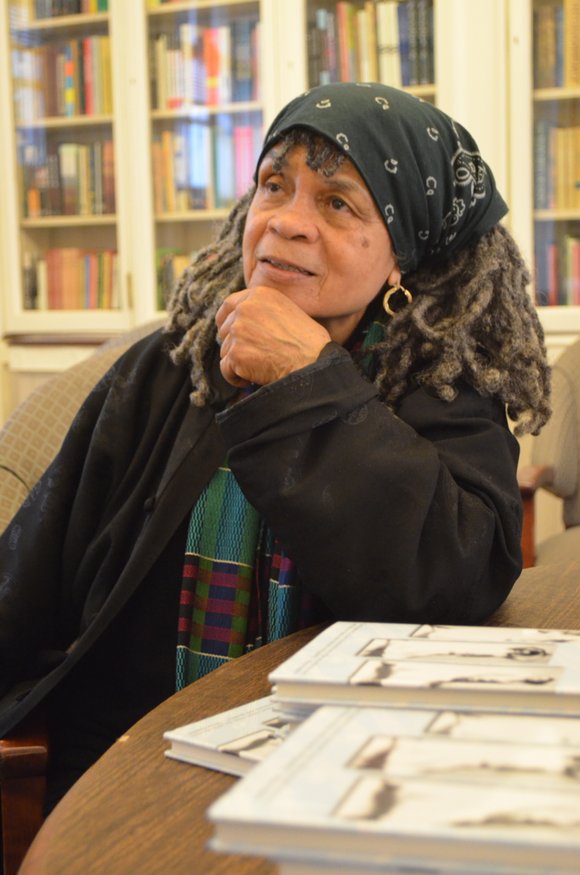 Famed poet Sonia Sanchez is best known for making her mark and pioneering the Black Arts Movement. Over the decades, she's stayed true to her message that the arts can interpret the joys and pains of the Black experience. Over the years, Sanchez has written more than 20 books, plays and children's books. She has witnessed the triumphs and trials of Black America using her pen as a paintbrush to illustrate feeling through words.
"Today, we have to be very organized," Sanchez said during an interview with the AmNews. "We should be very organized in how we respond to everything that goes on. We engineer our image in the country now."
In August, she celebrated her 80th birthday with an event at Medgar Evers College in Brooklyn, partnering with African Voices magazine and the Schomburg Center for Research in Black Culture.
Born in Birmingham, Ala., Sanchez moved to New York City in 1943. She graduated from Hunter College in 1955 with a degree in political science. Studying under poet Louise Bogan, she did postgraduate work at New York University, where she continued her study of poetry.
"Art can affect us very much. It can give us information, ideas on how to survive, how to live, how to be, how to move on this Earth," Sanchez said.
Sanchez has taught at eight universities and lectured at more than 500 schools. She has read her poetry around the world, including in Africa, Europe, Asia and the Caribbean. During the Civil Rights Movement, she was a member of the Congress for Racial Equality. During this time, she wrote about the struggle plaguing Black Americans.
Sanchez has received numerous awards for her writing, including a PEN Literary Award, National Education Association Award, National Academy and Arts Award, National Endowment for the Arts Fellowship Award and Peace and Freedom Award from the Women's International League for Peace and Freedom. Moreover, Philadelphia Mayor Michael Nutter named Sanchez Philadelphia's first poet laureate for 2012 to 2014.
Her latest book released in September, titled "SOS: Calling All Black People," discusses the Black Arts Movement of the 1960s and 1970s. During the Black Power Movement, an explosion of artists, singers, dancers and writers took center stage. The era also gave way to venues and cultural centers for those at the time to share their gift. Sanchez was among those who lent her poetic interpretations to the movement.
"This was the most important art movement in America, and it still is," she said. "This book is so important, and we have to get it out to everybody. You have hear what people were saying during such an important time in the country."
Co-authored by professors of Afro-American studies at the University of Massachusetts Amherst John H. Bracey Jr. and James Smethurst, the book highlights the work of Nikki Giovanni, Woodie King and Amiri Baraka, to whom the book is dedicated.
The book also covers the influences of the new generation of Black art, including the lyrics of hip-hop artists Mos Def, Talib Kweli and Chuck D. Elements of the Black experience, such as the jazz of John Coltrane, the Black Panther Party, Malcolm X and Motown, are some of the ingredients that were uplifting for Blacks at the time.
"How do we survive a country that has left us thinking we are less than human beings?" Sanchez said. "We begin to talk about the motion and movement of arts in the 1960s. There were people who said, 'Let us continue the work so that we can start change in America.'"
The New York Jazz and Literature Society and the College of New Rochelle are hosting Sanchez at the college's School of New Resources. The event is taking place Friday, Dec. 12, from 6:30 p.m. to 8:30 p.m., at 144 W. 125th St. Sanchez will be discussing and signing her book.