Little Miss Harlem is always about girls being girls
12/11/2014, 3:42 p.m.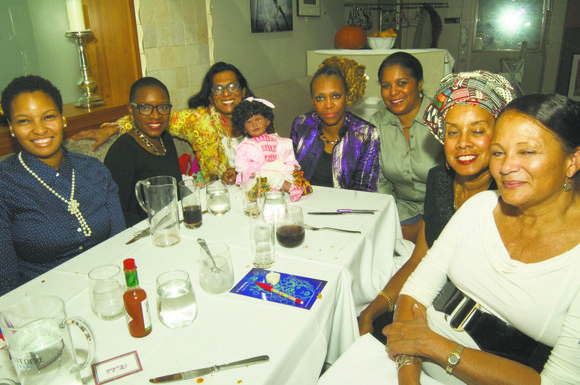 Audrey King, founder of Little Miss Harlem, is hoping to make a dream come true for young girls between the ages of 5 and 13, who want to look their natural prettiest and have fun doing so. She held a press conference at Settepani Restaurant on Lenox Avenue in Harlem to announce the launch of the website littlemissharlem.com for convenient holiday shopping for Harlem's little girls.
The website offers the largest collection of ethnic dolls in the world. King also has a unique "girls-only," hair and nails salon and toy store that fits into the growing market for unique products and services designed especially for girls.
"Have you ever wished that you could be a part of a real beauty and talent pageant?" said King. "Your wish just came true! Little Miss Harlem will host an annual pageant to let girls share their talent(s) and natural beauty with family and friends. It's sure to be an amazing experience filled with lots of exciting surprises, because whatever we do at Little Miss Harlem, it's always about girls being girls!"
For more information, visit http://littlemissharlem.com/contest.