Making a 'Chicer Collegiate'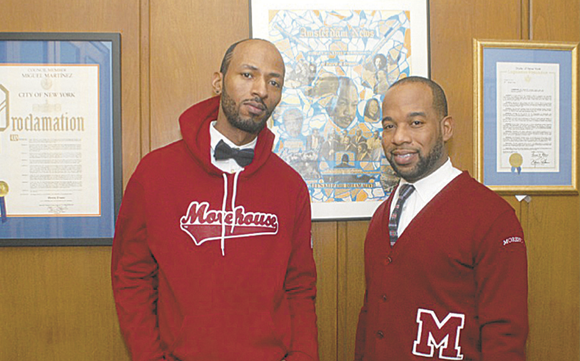 Morehouse College alum, fashion designer and businessman Anthony Moultry said he wants to be the next Ralph Lauren when it comes to collegiate apparel. Moultry, along with his business partners, his brother Amery and friend Winston Mathis, started the clothing company Chicer Collegiate.
The company is the brainchild of Anthony Moultry and specializes in fashionable apparel featuring historically Black colleges and universities. Items include polo shirts, cardigan sweaters, rugby pullovers and hoodies bearing names and colors of Black colleges.
Anthony Moultry and Mathis are both graduates of the all-male, Black Morehouse College, and Amery Moultry is a graduate of Florida A&M University.
(Photos by Winston Mathis)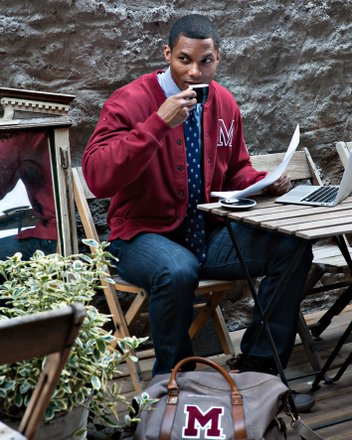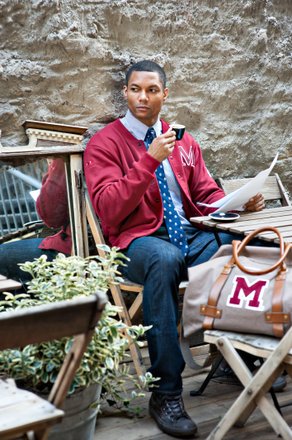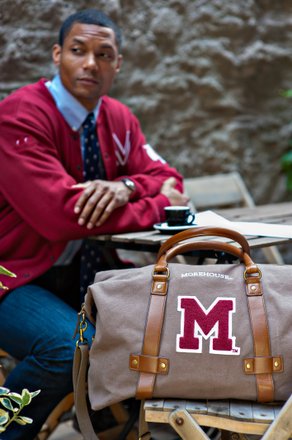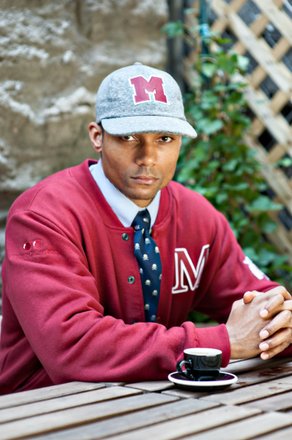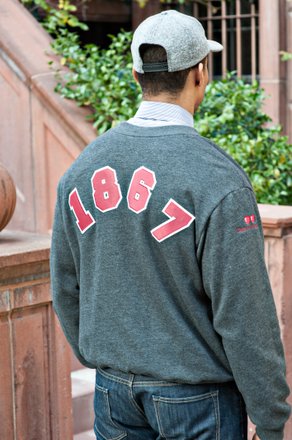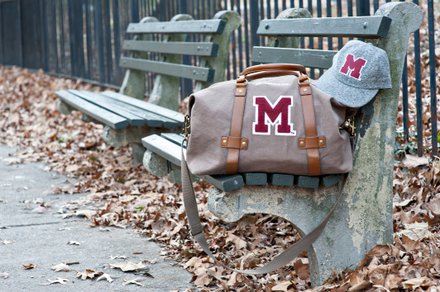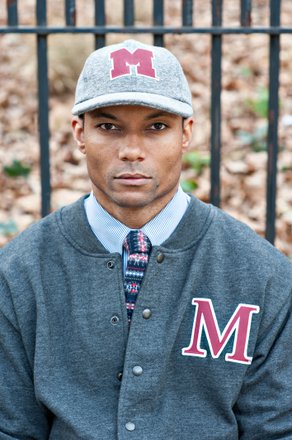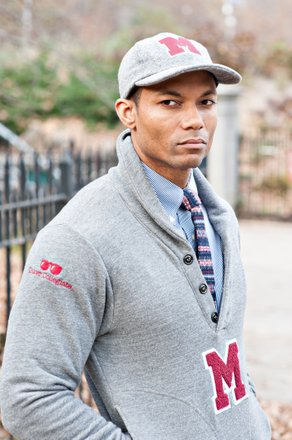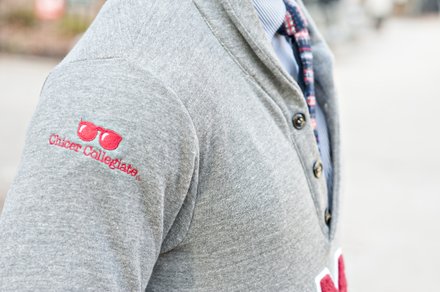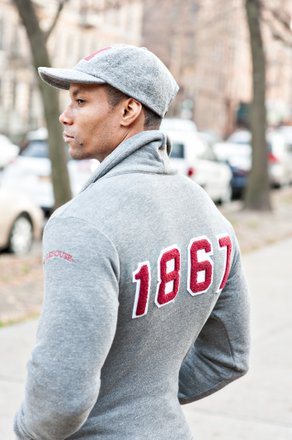 "When I would go to the bookstore at Morehouse and look for apparel, the clothes were mostly athletic wear and T-shirts," Anthony Moultry said. "Both of my parents went to FAMU, and when I looked at their yearbooks, I saw images of Black men and women dressed to the nines getting their education."
He added that the style of Chicer Collegiate recalls the 1950s and 1960s, when many students at HBCUs dressed in professional attire while attending class and school events. Getting his start during his freshman year at Morehouse, Anthony Moultry got into clothing when he made T-shirts for residents of his dorm. Even though he majored in political science, he is pursuing his own clothing business.
"I've always been into fashion," Anthony Moultry said. "When I had this idea, I started researching how to acquire licenses so that I can use the school's name. The process took six to eight months."
Currently, he only has clothing for his alma mater but plans to acquire licensing to make apparel for other HBCUs. His shortlist of other schools he wants to make apparel for include Spelman College, Hampton University, Howard University and Tuskegee University.
Moultry is one of several designers who are tapping into the often-missed HBCU apparel market. As more Blacks graduate from HBCUs annually, many alums are looking to show school pride beyond just the usual T-shirt.
While students at larger, mostly white institutions can often find university apparel in retail stores, finding HBCU clothing can prove to be difficult. As for the future, Anthony Moultry said he wants to expand his items to Black greek-letter organizations and eventually make clothing for non-HBCUs. He also wants to get into retail stores, along with a flagship store in Atlanta, where he's based.
With a mission of also giving back, Anthony Moultry wants to establish a scholarship for students in underprivileged areas who want to attend college.