'Radio City Christmas Spectacular' ushers in the holidays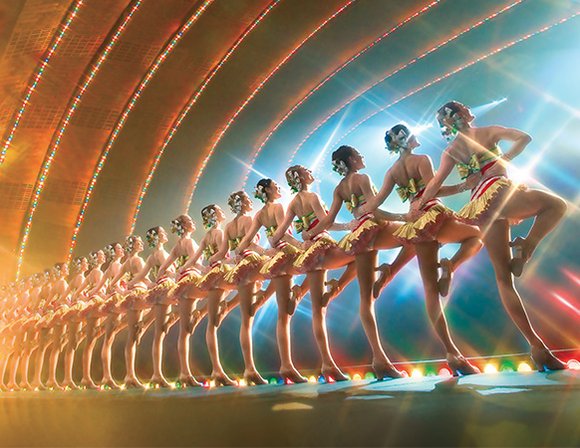 The "Radio City Christmas Spectacular" is back at Radio City Music Hall, and it is a marvelous way to usher in the holiday season. As always, the Rockettes are wonderful. The tradition continues as the ladies, beautifully and colorfully dressed, perform their synchronized dance moves and lift up the audience's spirit.
The "Christmas Spectacular" has Santa Claus, who is always jolly and happy to see everyone. The show does not present Christmastime as a time that's all about presents. Rather, it's about loving each other and caring for one another.
The show has the traditional delightful numbers, like my favorite "The Nutcracker," where little Clara dreams of dancing with her toys. There's also the "Parade of the Wooden Soldiers" and "Here Comes Santa Claus."
Of course, the part of the show that touches my heart the most is "The Living Nativity," where the story of Christ's birth is shared. This show is so wonderful to experience. There's the 3-D ride with Santa, and "Joy to the World." What I appreciated about the show this year was it was totally about family and trying to do for your loved ones. Two brothers were trying to find the right gift for their sister, and they searched at Santa's workshop until they found it.
There is such a joy you experience at the "Radio City Christmas Spectacular." Take your family and see what I mean.
For more information, visit w.ww.radiocitychristmas.com.