Chefs deliver in Harlem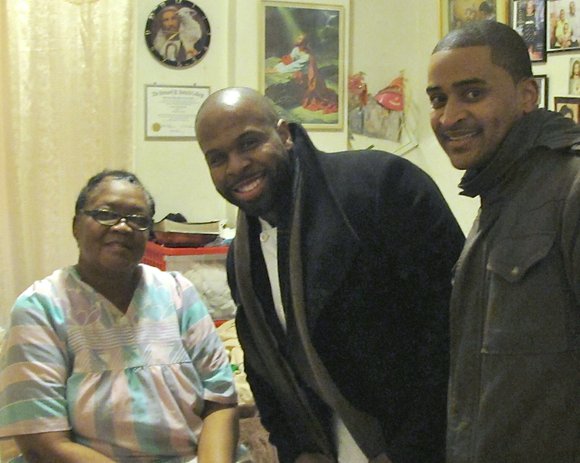 Special to the AmNews
Last week, Chef J.J. Johnson of the Cecil (@TheCecil Harlem) and Minton's (@MintonsHarlem) in Harlem brightened the day of 30 homebound elderly New Yorkers by preparing and delivering meals as part of Chefs Deliver for the Citymeals program (@Citymeals). On the menu were roasted chicken with roasted potatoes, long beans and bread pudding.
Launched in January 2014 by Citymeals-on-Wheels Board of Directors Co-President Chef Daniel Boulud and Citymeals Board Member Chef Charlie Palmer, the Chefs Deliver initiative brings together a rotating cast of culinary stars. Once a month, these chefs lend their talents to Citymeals by cooking and often personally delivering the meals to the doors of New Yorkers too frail to shop and cook for themselves.
"We're thrilled to deliver in Harlem this month and build excitement for Harlem EatUp! next year," Citymeals Executive Director Beth Shapiro commented. "I would like to thank Chef Johnson for creating and delivering these delicious meals, which was a special treat for our most vulnerable neighbors."
This month's delivery is helping build excitement for Harlem EatUp! (@HarlemEatUp!), a new four-day festival in Harlem celebrating the food, culture and spirit of East, Central and West Harlem. Taking place May 14-17, 2015, the events will benefit Citymeals-on-Wheels and Harlem Park to Park.