Year in Review 2014: Part I
12/29/2014, 11:18 p.m.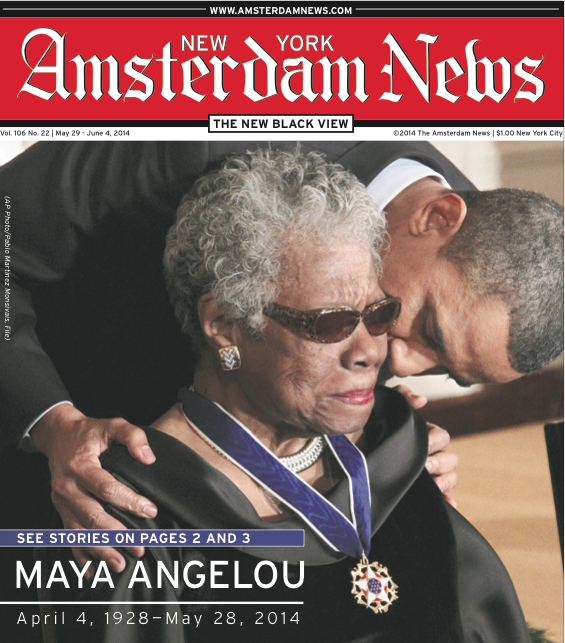 JANUARY
Bill de Blasio is inaugurat­ed as the 109th mayor of New York City. Scott Stringer be­comes city comptroller, and Letitia James is sworn in as the first African-American public advocate. Several new City Council members are also inaugurated, including Inez Barron, who takes the seat of her husband, Charles Barron. Melissa Mark-Viverito is elected as City Council speaker. She is the first Puerto Rican and Latina citywide-elected official in New York. Eric Adams is inaugurated as Brooklyn borough president. In his fourth State of the State Address, Gov. Andrew Cuomo outlines his desire to expand opportunities for minori­ty- and women-owned busi­nesses.
A federal civil lawsuit against the city and the NYPD is opened in the 2013 fatal police shooting of 18-year-old Ramarley Graham. The unarmed Graham into the bathroom of his home to flush marijuana down the toilet before he was shot by police officer Richard Haste. Educator and church elder Yolanda Gross passes. The Af­fordable Care Act goes into effect, giving millions access to health care.
De Blasio begins his push for universal pre-K. Unem­ployment numbers reveal that 24.2 Black men between the ages of 18 and 29 are out of work. The minimum wage in New York is increased to $8 an hour. Martin Luther King Jr. Day is celebrat­ed with a "Day of Service." Famed writer and poet Amiri Baraka dies at age 79. A judge rules that NYPD officers must submit to sobriety tests after police shootings. Haiti marks four years since 2010's mas­sive earthquake, which killed 200,000 people on the island.
The search continues for autistic, nonverbal 14-year-old Avonte Oquendo, who went missing in Octo­ber 2013. Black-owned talk radio station WWRL switch­es to an all-Spanish format. To much opposition, de Blasio appoints Bill Bratton as his NYPD commission­er. The search for Oquendo ends tragically when his re­mains are found near the East River. Oquendo ran out of his school in Long Island City, Queens, leading to a massive four-month search.
The city is in shock after the killing of 4-year-old Myls Dobson, who died at the hands of his caretaker, Kryzie King. Dobson was beaten, burned and starved to death. Bronx Assemblyman Eric Stevenson is found guilty on charges that include bribery and conspiracy. Former aid to the Rev. Al Sharpton, Rachel Noredlinger, is named chief of staff to the first lady of New York City, Chirlane McCray. Black fraternity Phi Beta Sigma celebrates 100 years. Author, scholar and Amster­dam News journalist Herb Boyd is inducted into the Na­tional Association of Black Journalists Hall of Fame.
Jazz trumpeter Roy Camp­bell Jr. dies at age 61. De Blasio and Bratton announce the end of the city's fight against the Floyd v. City of New York ruling, which declared the NYPD's stop-and-frisk tactic unconstitutional. Previous Mayor Michael Bloomberg had appealed the ruling. A U.S. postage stamp featur­ing political pioneer Shirley Chisholm is unveiled. Rama Betty Lomax passes. Former Savannah, Ga., Mayor and newspaper publisher Floyd Adams Jr. dies. During his State of the Union Address, President Barack Obama fo­cuses on environmental policies, creating jobs and immigration reform, saying he wants 2014 to be a "year of action."