Global reporter Era Bell Thompson
Herb Boyd | 2/6/2014, 1:07 a.m.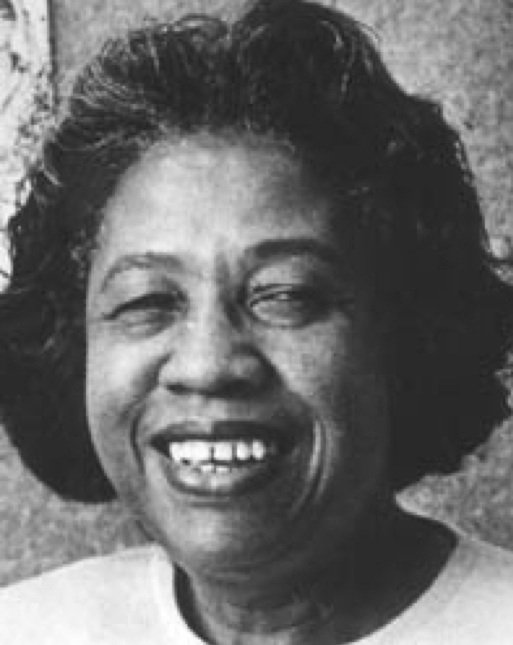 She found it particularly difficult in the classroom when Africans and pre-historic people were discussed in often demeaning and unflattering ways. All the students would turn and look at her, some snickering, others with puzzled expressions, wondering if she was related to one of the creatures depicted in the textbooks. This may have been the beginning of Thompson's interest in other people and her determination to know more about her ancestry and about the evolution of human beings.
This Week in Black History
Feb. 3, 1956: Autherine Lucy becomes the first African-American student at the University of Alabama.
Feb. 4, 2006: Warren Moon is the first Black quarterback inducted into the NFL Hall of Fame.
Feb. 6, 1945: Reggae legend Bob Marley is born.
After a spell or so, as in the past, the students became more absorbed in getting good grades and, at the same time, they developed a growing admiration of Thompson's athletic skills. After graduation from Bismarck High School, she enrolled at the University of North Dakota(UND) at Grand Forks.
Again, she was confronted with indifference but of a meaner variety when she was refused living accommodations at the local YWCA and had to wait for hours as streetcar after streetcar passed her by. Getting a job was equally frustrating until she finally landed one with a Jewish family.
Her college days were splendid and she excelled at track, where she established state records in five events for women and tied two national records. When she wasn't training for track, she was polishing her skills as a writer, displaying both wit and humor in her articles in the campus paper.
During her second year at the university, she had to return home to Mandan in 1928 to operate the family-owned second-hand furniture store after her father died. A year later, she paid off the debts he owed and was convinced by a local pastor to return to college where she was doing so well. However, she chose to transfer to Morningside College in Sioux City, Iowa, where she could better achieve her dream of a degree in journalism.
In 1933, she had her degree and embarked for Chicago, where her first job was as a housekeeper before she earned a slot at the famous Black newspaper the Chicago Defender. Here in Chi-town, unlike the prejudice she received in the far West, there was the putdown from Blacks in the city, and this was even more unnerving for her.
The pay at the Defender was hardly sufficient, and the economic picture darkened considerably with the arrival of the Great Depression. There were a number of menial jobs she took just to survive until she was hired to work for the Works Progress Administration. Her life brightened when she was awarded a Newberry Fellowship in 1945, and this allowed her to complete her autobiography, "American Daughter" (1946), and continue a graduate studies program in journalism at the Medill School of Journalism at Northwestern University.
From these successes, she acquired an editorial position at John Johnson's first publication, Negro Digest, and subsequently with his magazine Ebony, where she was co-managing editor from 1951 to 1964, and then international editor from 1964 until her retirement.
It was during her tenure as international editor that she devoted herself to covering the globe, and she did this with her typical concern to educate and to entertain, touching down in Australia, India, South America and the South Pacific. In 1953, Thompson visited 18 African nations, and from this material she published her book "Africa, Land of My Fathers" (1954). As she grappled with the complexity of her heritage, she was not blind to the issues of race, class and gender—all of which she addressed in the book with an eye toward improving conditions in Africa. One incident she vividly recalled involved spending a night in a South African jail when she was denied a hotel room because she was Black.
Thompson died on Dec. 30, 1986, at her home in Chicago. Very little has been written about her private life and if she was ever married or had children.
Visitors to UND at Grand Folks can tour a multicultural center named in her honor, and she was inducted into the school's hall of fame just before her death. Ten years previously, in 1976, she was awarded the state's Theodore Roosevelt Roughrider Award.