Imhotep's Guide To Black Events Feb. 6 - 12, 2014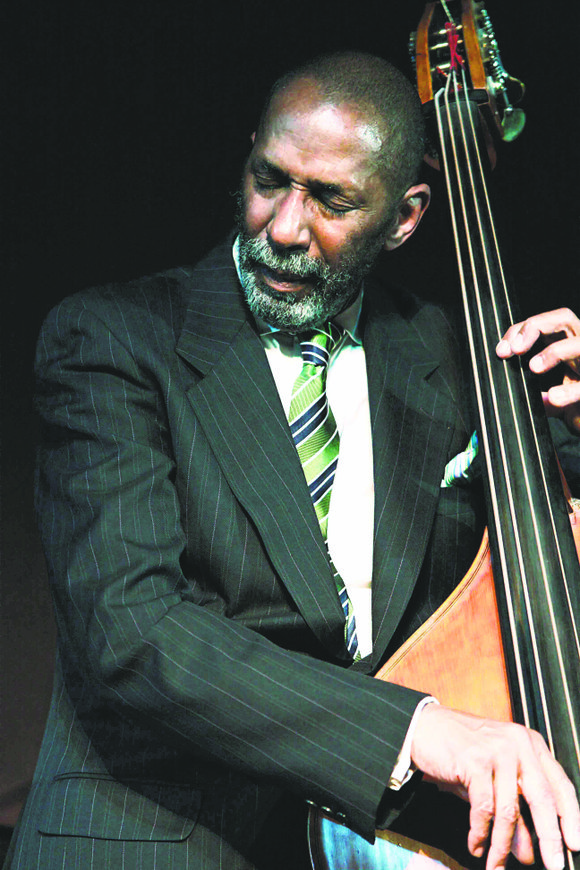 Greetings! We salute Black History Month 2014!
Theater
The National Black Touring Circuit's 2014 Black History Month Play Festival will hold poetic, musical and theatrical performances in Harlem that will celebrate acclaimed poet Amiri Baraka, legendary singer Billie Holiday, the Great Divas of Gospel and Ossie Davis' renowned play "The People of Clarendon County" from Feb. 7-March 2. For more information, call 212-353-1176.
"Dr. Du Bois and Miss Ovington," written by Clare Coss and presented by the New Federal Theatre in association with the Castillo Theatre, is playing now through Feb. 16. The Castillo Theatre is located at 543 W. 42 St. For more info, call 212-941-1234 or or 212-353-1176 or visit www.castillo.org.
"The Kitchen," a thrilling drama presented by the H.A.D.L.E.Y Players in association with Voza Rivers' New Heritage Theatre Group, is now playing at the Poet's Den, 309 E. 108th St. in East Harlem. For more information and tickets, call 646-502-6562 or visit hadleyplayers.org.
"Bob Marley's Three Little Birds," a jammin' musical based on a story by Cedella Marley and featuring the timeless music and lyrics of Bob Marley, will be running from Feb.7-Feb. 23 at the New Victory Theater. For tickets and information, visit newvictory.org.
"Motown: The Musical," with book by Berry Gordy Jr. and featuring Felicia Boswell as Diana Ross, Tony nominee Charl Brown as Smokey Robinson and Brandon Dixon as Berry Gordy, is now playing at the Lunt-Fontanne Theatre, 205 W. 46th St. (between Eighth Avenue and Broadway). For tickets, visit ticketmaster.com or motownthemusical.com.
"After Midnight" celebrates the glamour and exuberance of Harlem's Golden Age, with the timeless songs of Duke Ellington, Cab Calloway and Harold Arlen woven around the prose of Langston Hughes. The production stars Grammy Award winner Fantasia and Emmy Award nominee Dulé Hill ("The West Wing"). The music was selected by the Jazz at Lincoln Center All-Stars. For more information, call 800-982-2787 or visit ticketmaster.com.
Music
Jeffrey Osbourne, formerly of LTD, performs at B.B. King Blues Club (237 W. 42 St.) on Friday, Feb 7. Also taking place at the venue are a "Bob Marley Birthday Bash" on Feb. 8 and a James Brown tribute show on Tuesday, Feb. 11. Dwele will perform on Wednesday, Feb. 12. For more info, call 212-997-4144 or visit bbkingblues.com.
Jazz legend Ron Carter is appearing now through Feb. 9 at the Blue Note Jazz Club, 131 W. Fourth St., and the brilliant Rachel Farrell takes the stage Feb 13-16. For more information, call 212-475-8592.
Exhibitions
The Schomburg Center for Research in Black Culture announces its first exhibition of 2014, "Motown: The Truth is a Hit." Featuring items highlighting Motown's Berry Gordy and the institution's beloved musical acts, the multimedia showcase is on display now until July 26 at the Schomburg Center, 515 Malcolm X Blvd. at 135th Street.
Community
The world-famous Apollo Theater is hosting a series of artistic and community programs to celebrate Black History Month. The Apollo's 2014 Black History Month includes the return of the 1930s/1940s nightclub-style show "Apollo Club Harlem"; a free open house weekend in celebration of the Apollo's 80th anniversary with a concert featuring the incomparable pastor Shirley Caesar; the return of the popular independent emerging artist concert series "Apollo Music Café"; and the Apollo "Live Wire" discussion series "Black Style on Stage." For more information, visit www.apollotheater.org.