Response: End of stop-and-frisk appeal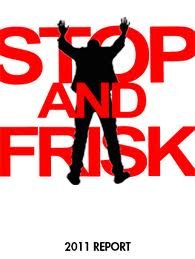 It was music to many people's ears as Mayor Bill de Blasio stuck to his campaign promise to end the city's legal battle that found stop-and-frisk unconstitutional.
Standing with plaintiffs Police Commissioner Bill Bratton and incoming Corporation Counsel Zach Carter at a press conference in Brownsville, Brooklyn, the mayor pledged to reunite the NYPD with communities across the city and respect the constitutional rights of every New Yorker.
No plans were announced to completely get rid of the controversial practice that unfairly targets Blacks and Latinos. The announcement ends the city's fight against the ruling in the Floyd vs. City of New York case, which found the overuse of stop-and-frisk unconstitutional.
Under the agreement with plaintiffs announced today, a court-appointed monitor will serve for three years, overseeing the NYPD's reform of its stop-and-frisk policy. The monitor is empowered to report to federal court on the city's progress, meeting its obligation to abide by the United States Constitution. The city will also take part in a joint process with community stakeholders to ensure that people affected by stop-and-frisk play an active role in shaping reform.
"This is a defining moment in our history. It's a defining moment for millions of our families, especially those with young men of color," de Blasio said. "And it will lay the foundation for not only keeping us the safest big city in America, but making us safer still. This will be one city where everyone's rights are respected and where police and community stand together to confront violence."
Public Advocate Letitia James said that while stop-and-frisk is still a tool used by the NYPD, it should be enforced properly.
"Today marks the culmination of tireless and courageous work organizing, educating and empowering our communities and creating the change it took to finally reform unjust practices that target minority communities," she said. "I am honored to stand with Mayor de Blasio as we work together to end the stop-and-frisk era and safeguard the civil liberties of all New Yorkers."
While resistance continues over de Blasio's selection of Bratton as commissioner, Bratton is often named as a creator of the NYPD's stop-and-frisk culture. He did not mention that stop-and-frisk would be completely eradicated, but said that it will be used properly within legal boundaries.
"We will not break the law to enforce the law. That's my solemn promise to every New Yorker, regardless of where they were born, where they live or what they look like. Those values aren't at odds with keeping New Yorkers safe—they are essential to long-term public safety. We are committed to fulfilling our obligations under this agreement as we protect and serve this great city," said Bratton.
The city has already taken the first step in the process by asking the Court of Appeals to remand the case to the District Court. Both the city's law department and the plaintiffs have agreed to recommend to the District Court that the monitor have oversight for three years on the condition that the NYPD is in substantial compliance with the decree. Once that resolution has been confirmed by the District Court, the city will immediately move to withdraw its appeal.