Response: End of stop-and-frisk appeal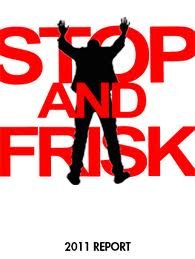 "This administration will be a dogged defender of our people's rights. That's not an imperative at odds with keeping our people safe, and this agreement is a powerful first step toward achieving both of those goals. This will be real reform that focuses police attention on those individuals actually engaged in criminal activity and limits the intrusion of police activity on the lives of millions of law-abiding New Yorkers," said Carter.
The Rev. Al Sharpton has since been opposed to the use of stop-and-frisk and has said it oftentimes leads to police brutality. He's pleased with the mayor following through with his promise.
"This is a breakthrough moment because it underscores the city of New York's commitment to stop a pattern of racial profiling that has been clothed in stop-and-frisk policing. We must all move forward with finding a way to secure citizens without profiling them," said Sharpton.
In a statement, Patrolmen's Benevolent Association (PBA) President Patrick J. Lynch said the city's withdrawal compromises police officers' safety while working to protect communities. The PBA has stated that it planned on pursuing the case to appeal Floyd v. New York in an effort to keep stop-and-frisk the way it is.
"We continue to have serious concerns about how these remedies will impact our members and the ability to do their jobs," Lynch said. "Our goal is to continue to be involved in the process in order to give voice to our members and to make every effort to ensure that their rights are protected."