February dance calendar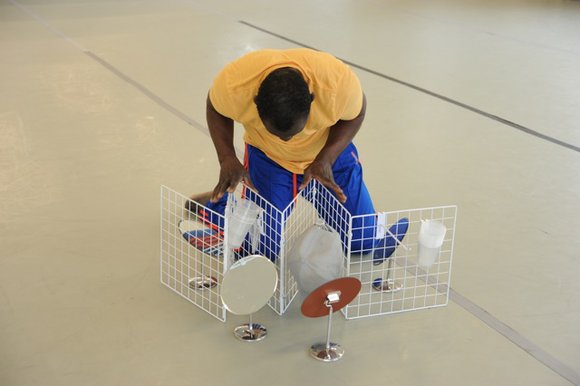 A storyteller indeed, Souleymane "Solo" Badolo will premiere "Benon" Feb. 13-15 at Danspace Project. In "Benon," roughly translated as "harvest" and inspired by the Burkinabé tradition of dancing to celebrate the harvest, the production "explores the essential nature of food, sharing and giving thanks."
For this work, Badolo is very concerned with our attention to the good and the bad of plastic products. "Plastic affects everything. It affects life, nature, the climate and our ability to harvest, but at the same time, it is important to us because we use it to make clothes or to cover things, for example. I want to bring attention to our actions," he said.
"Benon" is a new duet for Badolo and Charmaine Warren. For more information, visit www.danspaceproject.org.
Also this month
To be listed, send press releases to amnewsdancecalendar@comcast.net.