Hannibal is much more than Mark Twain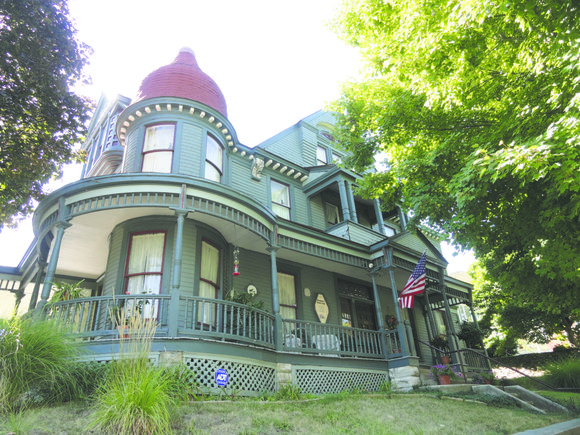 In the first part of this travel series, we had just delved into this quaint, small town of just under 18,000 people. However, Hannibal's breadth is not confined to its size or the number of its denizens. A closer look reveals rich depth and complexities that combine to make it one of Missouri's most popular tourist attractions.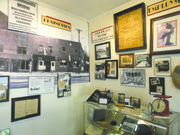 Fascinating Personalities abound
One of Hannibal's other famous personalities besides Mark Twain is Margaret Tobin Brown. Born in Hannibal and on her way here when the Titanic sank, she is now known as the "Unsinkable Molly Brown," an Irish immigrant said to have risen from rags to riches. Her story is presented at the Molly Brown Birthplace and Museum, which was closed and will have a grand reopening on May 1. (Note: There are other Molly Brown museums located in the U.S.)
Here, visitors learn about her historic connection to the Titanic and the upper echelons of society, the multifaceted Irish and other immigrant communities in Hannibal back in the day and a great deal more. The Hannibal History Museum also offers a live performance about her, titled "The Life and Times of Molly Brown."
Although Twain's characters Tom Sawyer and Huckleberry Finn are known and loved the world over, not nearly as much is known or written about Jim, the slave in "The Adventures of Huck Finn." More about him is presented at the Huck Finn Freedom Center: Jim's Journey.
Opened in 2013, the center plays an important role in the Hannibal story, as it was Jim, Twain's written creation, whose character and life is in part based on a real slave from Hannibal named Daniel Quarles. In fact, Jim's story is significant in that, according to representatives of the center, "It is the first African-American character portrayed by a white person as a full-fledged human being, no longer a caricature, but a human, a husband and a father."
The story of Jim and his family is also the story of how from the 19th to the 21st centuries, both African-American slaves and free people lived in Hannibal and the surrounding area. It's also an example of Twain's deep connection with all peoples, lifestyles and socioeconomic conditions of the day, which have garnered his writings so much international appeal.
The center, situated in an old stone house thought to have been built by slaves, is chock full of photos, memorabilia, clothing, historical documents and other items relative to Hannibal's African-American community over the past several generations.
Spooky and Dreamy
An interesting fact about Hannibal is that it is considered to be one of the most haunted towns in the country. As such, visitors here enjoy embarking on the popular Haunted Hannibal Ghost Tours. Paranormal activity amongst the graves of Back slaves and Civil War soldiers at the Old Baptist Cemetery, present-day ghosts of the mansions on Millionaires' Row and a wealth of other notoriously haunted sites both past and present, including the Mark Twain Cave, are all part of the spooky fun!