imhotep's Guide To Black Events Feb 13 - 19, 2014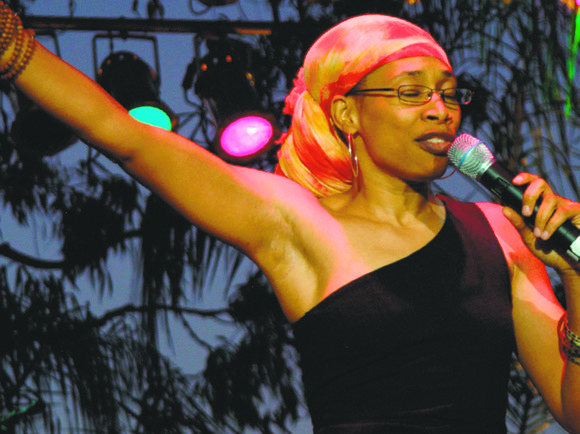 Greetings! We sadly announce the passing of William "Bunny Rugs" Clarke, brilliant lead singer of the classic, iconic reggae group Third World. Clarke passed at the age of 65 from cancer in Orlando, Fla. He will truly be missed. Third World is celebrating its 40th anniversary.
Theater
The National Black Touring Circuit's 2014 Black History Month Play Festival will hold poetic, musical and theatrical performances in Harlem that will celebrate acclaimed poet Amiri Baraka, legendary singer Billie Holiday, the Great Divas of Gospel and Ossie Davis' renowned play "The People of Clarendon County" from Feb. 7-March 2. For more information, call 212-353-1176.
"Dr. Du Bois and Miss Ovington," written by Clare Coss and presented by the New Federal Theatre in association with the Castillo Theatre, is playing now through Feb. 16. The Castillo Theatre is located at 543 W. 42 St. For more information, call 212-941-1234 or 212-353-1176 or visit www.castillo.org.
"Black Wall Street" was written by Celeste Bedford Walker, directed by Pat Floyd and produced by Michael Green. The year was 1921 in Greenwood, Tulsa, Okla., in the heartland of America, where there was a Black community paradise—more than 600 businesses strong, with 21 churches, 30 restaurants, 41 grocery stores, law offices, a hospital, a bank, a post office, six privately owned airplanes and much more! See our history come alive.
It's now playing at the Lt. Joseph P. Kennedy Community Center, located at 34 W. 134th St. (The entrance is on 135th Street, between Fifth and Lenox Avenues.) For more information, call 212-690-0797 or visit shadesoftruththeatre.com.
The award-winning WorkShop Theater Company presents "The Simple Stories," adapted by Sandy Moore and Charles E. Gerber from the timeless stories of Langston Hughes. It is playing in the Jewel Box Theatre, 312 W. 36th St., fourth floor. For more information and tickets, call 866-811-4111 or visit workshoptheater.org.
"The Kitchen," a thrilling drama presented by the H.A.D.L.E.Y. Players in association with Voza Rivers' New Heritage Theatre Group, is now playing at the Poet's Den, 309 E. 108th St. in East Harlem. For more information and tickets, call 646-502-6562 or visit hadleyplayers.org.
"Bob Marley's Three Little Birds," a jammin' musical based on a story by Cedella Marley and featuring the timeless music and lyrics of Bob Marley, will be running through Feb. 23 at the New Victory Theater. For tickets and information, visit newvictory.org.
"Motown the Musical," with book by Berry Gordy Jr. and featuring Felicia Boswell as Diana Ross, Tony nominee Charl Brown as Smokey Robinson and Brandon Dixon as Berry Gordy, is now playing at the Lunt-Fontanne Theatre, 205 W. 46th St. (between Eighth Avenue and Broadway). For tickets, visit ticketmaster.com or motownthemusical.com.
"After Midnight" celebrates the glamour and exuberance of Harlem's Golden Age, with the timeless songs of Duke Ellington, Cab Calloway and Harold Arlen woven around the prose of Langston Hughes. The production stars Grammy Award winner k.d. lang and Emmy Award nominee Dulé Hill ("The West Wing"). The music was selected by the Jazz at Lincoln Center All-Stars. For more information, call 800-982-2787 or visit ticketmaster.com.