imhotep's Guide To Black Events Feb 13 - 19, 2014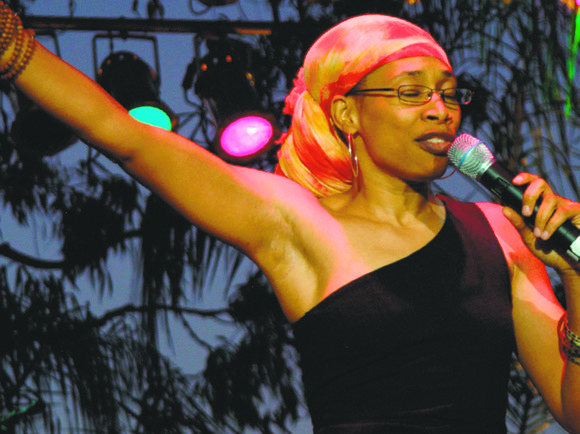 Music
It's a "'70s Soul Jam Valentine's Weekend Concert" at the Beacon Theatre (2124 Broadway, between West 74th and 75th streets). Enjoy five classic soul acts on one bill: the Stylistics, the Dramatics, the Emotions, Harold Melvin's Blue Notes and New Birth. The show will take place on Saturday, Feb. 15 with 3 p.m. and 8 p.m. shows and in Westbury at the NYCB Theatre (960 Brush Hollow Road) on Sunday, Feb. 16, with shows at 3 p.m. and 8 p.m. For more information, visit marqueeconcerts.com.
Fantasia and friends present a Valentine's Day concert at the New Jersey Performing Arts Center, 1 Center St., Newark, on Friday, Feb 14. Enjoy the night and find your love. Call 1-888-GO-NJPAC or visit njpac.org.
B.B. King Blues Club presents the following: Tamia (Friday, Feb. 14); Tower of Power (Saturday, Feb. 15); Eddie Palmieri Salsa Orchestra (Wednesday, Feb. 19); Grammy winner Regina Belle (Saturday, Feb. 22); and South Africa's cultural ambassadors Ladysmith Black Mambazo (Tuesday, Feb. 25). For information, call 212-997-4144 or visit bbkingblues.com.
The brilliant Rachelle Ferrell takes the stage on Thurs., Feb. 13-Sunday, Feb. 16 at the Blue Note Jazz Club, 131 W. Fourth St. She will be followed by the great Les McCann with the Javon Jackson Band on Feb. 16-20. Look for the legendary Roy Haynes Fountain of Youth with Ron Carter on Feb. 25-26. For information, call 212-475-8592 or visit bluenotejazz.com.
Exhibitions
The Schomburg Center for Research in Black Culture announces its first exhibition of 2014, "Motown: The Truth is a Hit." Featuring items highlighting Motown's Berry Gordy and the institution's beloved musical acts, the multimedia showcase is on display now until July 26 at the Schomburg Center, 515 Malcolm X Blvd. at 135th Street.
Community
Former Newark Mayor Sharpe James will lecture on the contents of his best-selling book "Political Prisoner" at the CEMOTAP Center, located at 135-05 Rockaway Blvd., S. Ozone Park, N.Y., on Saturday, Feb. 15 at 2 p.m. The book exposes how he was framed by Gov. Chris Christie, as well as how intractable corruption continues to cripple Newark.  Admission is free. Call 347-907-0629 for information.
Vy Higgensen's Gospel for Teens Choir is holding auditions for males and females between the ages of 13 and 19. Auditions are friendly and fun! For information, call 212-280-1045 or visit mamafoundation.org.
The world-famous Apollo Theater hosts a series of artistic and community programs to celebrate Black History Month. The Apollo's 2014 Black History Month includes the return of the 1930s/1940s nightclubstyle show "Apollo Club Harlem"; the return of the popular independent emerging artist concert series "Apollo Music Café"; and Apollo "Live Wire" discussion series "Black Style on Stage". For more info, visit apollotheatre.org
---
Hear Imhotep Gary Byrd on 107.5 WBLS-FM daily with "Imhotep's On-Air Guide to Black Events" and "Express Yourself," Sunday evenings from 7 to 9 p.m., and on WLIB-AM with "The GBE Mind Flight," Sunday evenings from 9 p.m. to midnight. The full show can be heard on HD radio at WBLS-HD2. IGB is also heard on WBAI-FM 99.5 with Radio GBE: The "Global Black Experience" and "Global Beat Experience," Saturdays from 5 to 7 p.m. We are archived online with both shows at www.wbai.org. To contact us for bookings or to reach us about your event, email igbexp@gmail.com, find Imhotep Gary Byrd on Facebook or follow us on Twitter @GBELIFE or call 212-592-3279.