Remembering our ancestors: Bilal Abdullah
IMAM AL-HAJJ TALIB ABDUR-RASHID | 2/13/2014, 11:13 a.m.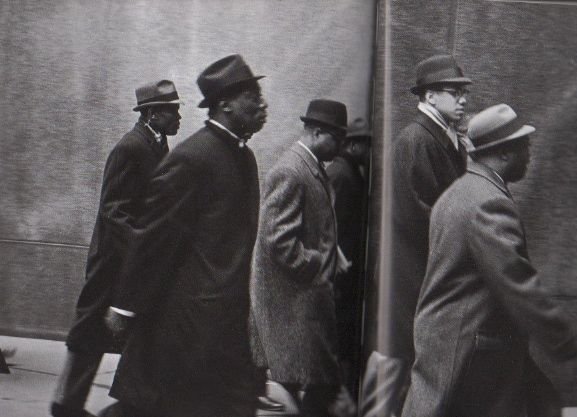 During the month of February, throughout the country there are always memorial programs focused appropriately on the legacy of El-Hajj Malik El-Shabazz, aka Malcolm X. (May Allah forgive his sins, have mercy on him and reward him with paradise on the day of judgment.)
Because he is one of the major public figures of the 20th century, his face and life are well-known, having been immortalized in print, audio and video recordings, and film. However, only a relative few know about those stalwart soldiers who stood with Malcolm X as his bodyguards.
These were men of staunch appearance who protected their leader during the brief years of his life on this earth. They didn't speak publicly. There are no recordings or transcripts or books left behind about them. But when one watches the videos and newsreels of the time, they can be seen as stalwart "soldiers of Allah" on silent guard duty.
One such man was Bilal Abdullah, popularly known on the streets of Harlem as "Big Butch."
'Abdullah was born Gladstone Leonard Alexander on July 28, 1923, in New York City. His parents were Joseph P. and Robertine Alexander. As a big, strapping youth, he became well-known in the streets of the inner city. He attended New York City public schools and was drafted into the Army after high school. He received an honorable discharge from military service in 1943.
In the early 1960s, his life and that of his friend Sidney Sealy, who is still alive today, were changed forever. They were introduced to the religion of Islam as taught by Elijah Muhammad. Eventually, the two men—who were tall (standing approximately 6 feet 3 inches), burly, clean, sober, formidable and ever alert—became personal bodyguards for Malcolm X, the Nation's New York minister and the national representative for Muhammad.
Utilizing his street experience and skills in combination with his military training, "Brother Gladstone," as he was then known, was both respected and feared as a sentinel assigned to one of the most important leaders of the 20th century. He remained at Malcolm X's side when the fiery spokesperson left the Nation and evolved into a globally respected leader in his own right. The fierce bodyguard was at the Audubon Ballroom (now called the Malcolm X and Betty Shabazz Educational and Memorial Center) on that fateful night of Feb. 21, 1965, when Malcolm X was martyred in the cause of justice.
For several years afterward, Abdullah and Sealy—whose son Malik, named after Malcolm X, grew up to become an accomplished and respected NBA player—could be found on 144th Street between Lenox Avenue (now known as Malcolm X Boulevard) and Seventh Avenue (now known as Adam Clayton Powell Jr. Boulevard), where they remained feared and respected as guardians of the community.
Eventually, they became bodyguards for the founding imam of the Mosque of Islamic Brotherhood, Ash-Shaykhul-Allama Al-Hajj K. Ahmad Tawfiq. All had been members of the Muslim Mosque Inc. under the post-Nation of Islam leadership of Malcolm X. It was Tawfiq (May Allah have mercy on him and reunite him with his friends and comrades on the resurrection day) who gave Abdullah his name.