Remembering our ancestors: Bilal Abdullah
IMAM AL-HAJJ TALIB ABDUR-RASHID | 2/13/2014, 11:13 a.m.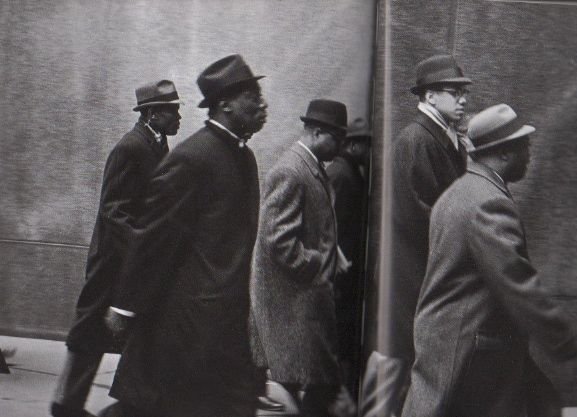 Bilal Ibn Rabah (May Allah have mercy on him) is the most famous African Muslim in the world, having been the first mua'thin (public caller to prayer) personally chosen by the prophet Muhammad Ibn 'Abdullah (peace be upon him), to whom the Qur'an was revealed. He had been an enslaved African who was freed from that wretched condition by a Abu Bakr (May Allah's mercy be upon him as well), a Muslim who revered Rabah's piety and uncompromising faith in the one God. Rabah later killed his former slave master in battle and went on to live a distinguished life as a Muslim religious officiant.
Abdullah was named after this noble historic figure. His last name, Abdullah, translates as "Servant of Allah." Abdullah remained a bodyguard for Tawfiq until the imam's passing in December 1988. A highly regarded elder in the Harlem community amongst those who knew and loved him, he spent his final decade on earth living quietly and bearing the burdens of illness and advancing age with dignity. His still imposing figure could be seen walking the streets of Harlem, as he was occasionally interviewed on the subject of Malcolm X by journalists like the late Gil Noble, or as he mentored then younger imams like me.
He remained a devoted son, having been very close to his mother, until she died in 1997. Two years later, on Feb. 13, 1999, he made his own transition from this world. I had the honor of officiating his funeral and burial. His remains are interred at the Calverton National Cemetery for veterans in Calverton, N.Y. His life was a testimony of faith and love. He is an unsung hero of our community. He is gone but not forgotten.
Imam Al-Hajj Talib Abdur-Rashid is the imam of the Mosque of Islamic Brotherhood Inc. and amir (president) of the Islamic Leadership Council of Metropolitan New York.