Wild about Eubie Blake, the great pianist and composer
Herb Boyd | 2/13/2014, 11:08 a.m.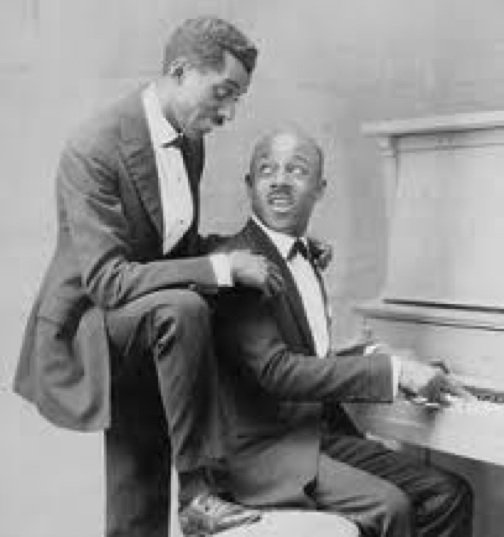 A profile on Eubie Blake during Black History Month is more than appropriate since he was born and made his transition in February. Blake was a phenomenal pianist and an acclaimed composer and lyricist who, in the twilight of his life, was fond of saying that if had known he was going to live to be 100 years old, he would have taken better care of himself.
It goes without saying that Blake took pretty good care of himself to live as long as he did, but there is some controversy about his actual age. He claimed he was born James Hubert Blake in Baltimore, Md. What's questionable though is the year, a date he listed as Feb. 7, 1883. This date does not square with several official government documents about him, including his application for Social Security, all of which cite the year as 1887, making him 96 when he died in 1983.
Activities
Find out more: The best recommendation to learn more about Blake is at the National Jazz Institute and Cultural Center in Baltimore or you can go to the center's website at www.eubieblake.org.
Discussion: What is ragtime and how does it fit in with the evolution of American music? Also, more should be said about Blake's relationship with Sissle, as well as Sissle's place in the pantheon of American music.
Place in context: Blake lived almost a hundred years, according to government records. During that span of years, a lot of American and African-American history occurred. List some of the important events that happened during his lifetime.
Whether he was 96 or a 106, Blake was an extraordinarily talented musician, who, with his renowned writing partner, Noble Sissle, left a number of popular songs, most notably "Memories of You" and "I'm Just Wild About Harry," which Harry S. Truman used as his theme song during his presidential campaign. The song was also a rousing centerpiece in "Shuffle Along," a musical he composed with Sissle that was a smash hit on Broadway in 1921. Many historians believe this breakthrough musical was a stimulus to the beginning of the fabled Harlem Renaissance.
Blake's parents were formerly enslaved and his father worked as a stevedore on the Baltimore docks. The only surviving child of eight, Blake began taking piano lessons at a very early age. According to Blake, who was a notorious storyteller, the lessons began after his mother was convinced of his genius by the owner of a music store. After gaining access to an organ's keyboard, he began noodling on the keys. "Your son is a genius," the owner told Blake's mother, "and it would be criminal on your part to deprive him of a God-given talent."
Upon the store owner's recommendation—and it may have been a ruse on his part to sell an instrument—the family purchased a $75 pump organ, paying a dollar a month. Blake then came under the tutelage of a local organist at the Methodist church, and by the age of 15, he was secretly performing at a local bordello, or "house of ill repute." Boxing champion Joe Gans, perhaps during one of his visits to the establishment, was impressed with Blake's ability and hired him to play at his hotel in 1907, one of the first Black-owned hotels in the city.