Wild about Eubie Blake, the great pianist and composer
Herb Boyd | 2/13/2014, 11:08 a.m.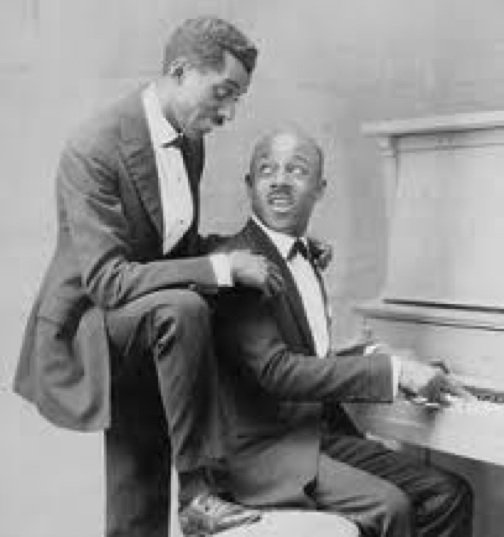 His versatility on the piano and organ was soon the talk of the town, and Blake was sought by all kinds of promoters and performers, including huskers at medicine shows and circuses. There was even a stint with a Quaker doctor, he told one reporter.
Almost from the beginning of his musical ventures, Blake began composing, and he reputedly wrote the famous "Charleston Rag" in 1899, though it wasn't put on paper until 1915, after he had learned to write music.
This Week in Black History
Feb. 10, 1927: Opera diva Leontyne Price is born in Mississippi. On this same date in 1940, vocalist Roberta Flack is born.
Feb. 11, 1990: Nelson Mandela, the great South African revolutionary, is released from prison after serving 27 years.
Feb. 14, 1965: Malcolm X's house in Queens is firebombed. He and his family narrowly escape. Later that morning, Malcolm kept his promise to appear in Detroit.
When James Reese Europe assembled his so-called society orchestra with performances at the Clef Club in Manhattan, Blake was the pianist, the band often providing the music for the fabulous dance team of Vernon and Irene Castle. Many of these performances were on the vaudeville circuit and ragtime was the music. The videos of Blake show a pianist with great ambidextrous command, even into his 90s, his long fingers flying over the keys.
At the close of World War I, Blake was reunited with Sissle, who had been the drum major for Europe's band in the celebrated Harlem Hellfighters regiment, and they resumed performing as the "Dixie Duo," with Blake at the piano and Sissle as the dancer and singer.
They were a very popular duo when they were approached by Flournoy Miller and Aubrey Lyles to collaborate with them on a musical. That musical was "Shuffle Along," which, in its earliest performances on Broadway, included the dancer and comedienne Josephine Baker and Paul Robeson as a member of the chorus.
Broadway fame brought more opportunities, and soon they were hired by DeForest Phonofilms for a series of sound-on-film shorts, several of which have been preserved and stored in the Library of Congress.
His long and productive engagements with Sissle didn't keep Blake from pursuing the girl of his dreams. In 1910, he married Avis Lee, his childhood sweetheart. She was diagnosed with tuberculosis in 1938 and died later that year at 58.
Blake met his second wife, Marion Grant Tyler, while serving as a USO bandleader during World War II. Tyler set aside her career as a performer to manage her husband's career, which she did until her death in 1982.
It was not until his career was winding down that Blake decided to return to school, later earning a degree in two and half years. With the revival of ragtime music in the 1950s, he was once again in vogue. Eventually, he signed recording contracts with Columbia and 20th Century Records, and this was a lucrative deal, giving him wider exposure on the lecture and entertainment circuits.
In the 1960s and 1970s, given his singular status as virtually the last of the ragtime performers and composers, he was often invited to various schools, festivities and radio and television shows. He frequently appeared on Johnny Carson's and Merv Griffin's shows, sometimes sharing a piano duet with Griffin. Blake was occasionally featured in symphonic settings, either at the piano or conducting an orchestra. As a soloist, he appeared with orchestras conducted by Leonard Bernstein and Arthur Fieldler.
Blake also accumulated his share of awards and honorary degrees from such institutions as Rutgers, the New England Conservatory, Brooklyn College and Morgan State University. In 1979, two years before President Ronald Reagan presented him with the Presidential Medal of Freedom, he appeared on "Saturday Night Live" with dancer Gregory Hines. His popularity by this time was bolstered by the Broadway musical "Eubie!" which that featured many of his songs.
He died on Feb. 12, 1983, and is buried in the Cypress Hill Cemetery in Brooklyn. In Baltimore, his hometown, his legacy is preserved and showcased at the Eubie Blake National Jazz Institute and Cultural Center in Baltimore.