Debi Thomas: From Olympics to orthopedics
Herb Boyd | 2/20/2014, 11:32 a.m.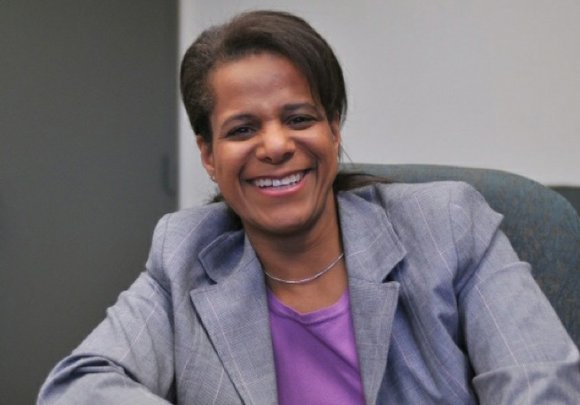 Activities
Fins out more: There is so much more to know about Debi Thomas, and reporter Lynn Norment wrote a wonderful profile of her in Ebony magazine, which you can find online. Thomas also has a website (http://www.docdeb...">www.docdebithomas...) that is rich with photos and articles.
Discussion: We would be curious to know the extent to which Thomas was encouraged by her parents and what she attributed to her determination to excel in a field where few African-Americans have participated. She was clearly undaunted by the widespread racism and prejudice. These and other questions should create lively exchanges.
Place in context: Thomas competed mainly in the 1980s, and by this time, some of the racial barriers had already been scaled. Even so, she was a pioneer, and it raises the question of why there have been few Blacks to follow her on the ice rinks.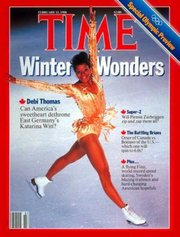 This Week in Black History
Feb. 17, 1942: Black Panther Party co-founder Huey Newton is born in Louisiana. On this same day in 1982, the legendary composer and jazz pianist Thelonious Monk dies.
Feb. 18, 2006: Speed skater Shani Davis becomes the first African-American to win the gold medal at the Winter Olympics.
Feb. 19, 1919: W.E.B. Du Bois helps to organize the first Pan-African conference in Paris.
Ordinarily, the people profiled here have joined the ancestors and are often forgotten heroes and sheroes of the past. But with the current Winter Olympics in Sochi underway, particularly with speed skater and two-time gold medalist Shani Davis—the one Black participant of note no longer a medal contender—I thought of Debi Thomas. Maybe it's time to shift my focus a bit to celebrate a few living icons rather than summoning—however meaningful and important—figures no longer among us but who should be remembered.
While I haven't given too much attention to the competition in Sochi, it would be nice to hear some mention of Thomas, especially as the figure skating events become more prominent. Thomas was the first African-American to win a championship contest when she participated in the U.S. National Figure Skating Championship event. She accomplished this feat twice, in 1986 and 1988. In 1986, she won the World Figure Skating Championship. At the Winter Olympics in Calgary, Canada, in 1988, she won the bronze medal and remains the only African-American woman to achieve this feat in figure skating.
An article in Ms. magazine offered this description of her talent and physicality: "She's perhaps the most physically powerful performer women's figure skating has ever seen, racing along the ice at a breathtaking pace before translating that motion into a spectacular vertical leap and speed-of-light midair spin. She then lands effortlessly with the elan of a ballerina, and completes the seamless meld of artistry and athleticism that the sport has come to demand. Watch her skate for a few minutes and you quickly forget about color and academics."
Born Debra Thomas in Poughkeepsie, N.Y., on March 25, 1967, her parents are computer professionals, and it was her mother who introduced her to skating and made sure she received the best training.