Debi Thomas: From Olympics to orthopedics
Herb Boyd | 2/20/2014, 11:32 a.m.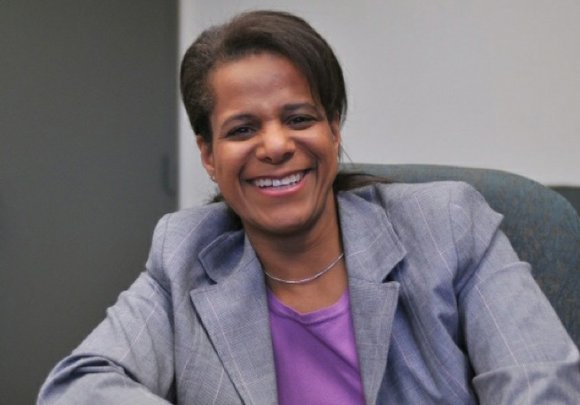 "My mother introduced me to many different things," Thomas said in an interview several years ago, "and figure skating was one of them. I just thought that it was magical having to glide across the ice. I begged my mom to let me start skating. My idol was the comedian Mr. Frick, formerly of Frick and Frack. I would be on the ice, 'Look mom, I'm Mr. Frick.'
"When I went to my first world championship, I mentioned the story, and Mr. Frick saw it on TV. He sent me a letter and we met at Geneva [Switzerland] when I won the world championship."
But things were not always as warm and comforting as Mr. Frick's letter, and she often had to skate twice as well as her white competitors in order to win. Even so, the formal lessons and the subsequent coaching from Alex McGowan were enough to prepare her for the national novice finals, where she won a silver medal.
Despite the time required to perfect her skating skills, Thomas did not neglect her educational pursuits, and as a student at Stanford University, she majored in engineering. She was a freshman when she won her first two major titles. Three years after her successes in the Olympics, Thomas graduated from Stanford and then attended Northwestern University's Feinberg School of Medicine, specializing in orthopedic surgery and graduating in 1997.
For a while, she skated professionally and won several world titles and later performed as a member of "Stars on Ice." But the medical field was very demanding, and she wanted to give that profession the same concentrated dedication she had given to skating.
"Figure skating was a pretty individual sport. I've grown up a lot since those days and enjoy being part of a team now. Being a doctor is about working with nurses, therapists, anesthesiologists, and I've learned more about team play being a doctor than when I was in sports," she told a reporter.
After completing her residency at Charles R. Drew University in Los Angeles, she received a fellowship from Centinela Hospital's Dorr Arthritis Institute in Inglewood, Calif. Three years ago, Thomas opened her own practice in Virginia, where she specializes in knee and hip replacements.
The acclaim she has earned in the medical field has not obscured what she achieved on ice, and in 2000, she was inducted into the U.S. Figure Skating Hall of Fame. In 2002, at the Winter Olympics in Salt Lake City, Utah, she served as a representative for the U.S. Olympic Committee.
Among her charitable commitments is the Make-A-Wish Foundation and the Ara Parseghian Medical Research Foundation. Thomas has been married twice and has one son.
"He is my greatest accomplishment," Thomas said, speaking of her son.