Ebony Escapes! A resort spa experience like no other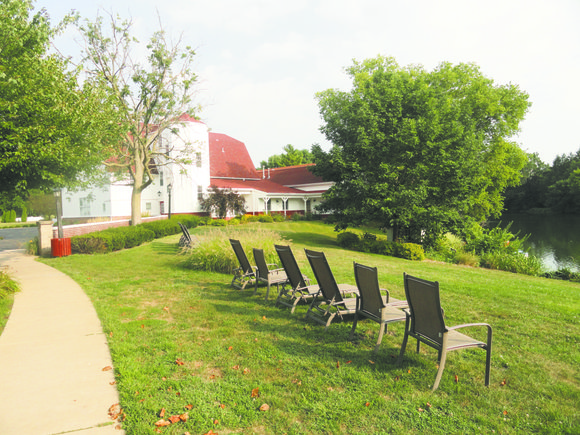 At the helm of the culinary staff is Chef Tasso—"Chef T," as everyone calls him—a delightful Greek immigrant who worked for years in some of the finest restaurants in the world and was trained at the famed Le Cordon Bleu. His expertise and love of cooking is evident in the way he cheerfully bounds from the kitchen to detail each of the various ingredients, fresh herbs and spices incorporated into each dish. The chef's exuberance is intoxicating, and it is a joy to watch him beam from ear to ear while speaking with his lovely Greek accent as the guests bestow compliment after delicious compliment on his amazing creations.
In the morning, we were treated to a changing repertoire of tasty breakfast items, including warm peanut butter and banana muffins, fresh fruit cups, homemade oatmeal with a choice of brown sugar, dried cranberries, flax seed or crushed nut toppings and low-fat egg soufflés, just to name a few. I just about passed out at the intricate flavors of the carrot ginger soup, chicken salad with grapes on a wheat bun with raw vegetables, and spinach salad with mushrooms, green apple, red onion and a light vinaigrette for lunch, among other dishes.
Dinner was yet another outstanding affair. One night it was grilled boneless chicken breast with snap peas and warm rice salad, and a special family recipe Greek gazpacho another. Then there was the teriyaki salmon with a corn and red pepper mélange and carrot, cabbage and mandarin orange slaw. Clutch the pearls! And the desserts! I am not a chocolate fan, but man, that low-calorie, flourless chocolate soufflé was off the chain!
And it was a thrill to see that, like me, so many of the guests were into gastronomic moaning at the table—it was all so good. I can honestly say it's probably the first time I can remember anyone, anywhere, who is on a diet to lose weight—as some of the guests were—raving about the food and contemplating how good the next meal would be.
The backdrop for all of this wonderful gastronomic fare is in the resort's intimate dining room, with decorative touches of home set amidst expansive windows overlooking the verdant lawn, pond, walking trails and meditation stations in the distance. For a slideshow of the property, log onto http://heartlandspa.com/slideshow1.html.
In our next Heartland Spa and Fitness Resort adventure, we're delving into the fabulous spa and more.
Lysa Allman-Baldwin writes for numerous online and print publications, including as the cultural travel writer for www.Examiner.com and as a senior travel writer for SoulOfAmerica.com, an Afrocentric travel website. Lysa can be reached at lallmanbaldwin@kc.rr.com.
Resource List: