Herb Boyd honored by NYABJ
2/20/2014, 1:14 p.m.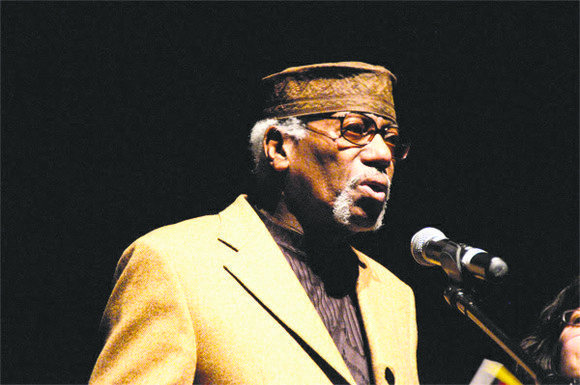 Journalist, author and scholar Herb Boyd was honored this past weekend by the National Association of Black Journalists (NABJ), City College of New York and the New York Amsterdam News. The recent inductee to the NABJ Hall of Fame was recognized for his years of commitment at the Cecil in Harlem on Presidents Day.
As well as writing for several news outlets, Boyd has authored or edited 22 books, including the recent "Civil Rights: Yesterday & Today." His book "Baldwin's Harlem" was a finalist for a 2009 NAACP Image Award. In 1995, with Robert Allen, he received an American Book Award for "Brotherman: The Odyssey of Black Men in America." "We Shall Overcome," a media-fusion book with narration by Ossie Davis and Ruby Dee, is used in classrooms around the world, as is his "Autobiography of a People" and "The Harlem Reader."