Lil' Kim expecting a lil' bundle of joy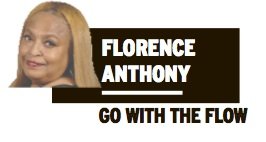 Jay Z and Beyoncé headed to an exotic, warm locale for Valentine's Day. However, according to reports, Jay Z took the time to buy Bey's Valentine's Day gift before they jetted off to paradise.
This year, the rap mogul went back to basics, selecting a simple, mixed-metal bracelet with a sentimental message to give to his wife. The Tacori Promise bracelet cost $2,390. The bracelet's intwined silver and gold motif is designed to represent the couple uniting, and it can only be unlocked with a special key.
---
The talk of New York's Mercedes-Benz Fashion Week was Lil' Kim showing up to The Blonds show on Feb. 12 with a growing baby bump. Sources tell me she is about four and a half months along.
The glowing raptress, who was outfitted in a skin-tight dress with a bejeweled pattern running down the front, announced on the mic that she is expecting. She told the crowd: "I'm a mom, but I can still turn it up a little. I'm still going to work. I'm still going to be hardcore. The baby has made me even more of a beast."
She then broke out into her song "Lighters Up" without revealing her baby daddy's identity. However, a guy named Mr. Papers, who she dated in 2012, tweeted that he is the father. Meanwhile, Lil' Kim has an upcoming reality show and a new album coming out later this year.
---
Speaking of babies, NBA legend Michael Jordan and his wife, Yvette Prieto, recently welcomed twin girls. Prieto gave birth to Victoria and Ysabel in West Palm Beach, Fla., on Feb. 9. Jordan also has three grown children, Marcus, Jeffrey and Jasmine, by his ex-wife, Juanita Vanoy. Jordan is currently the owner of the NBA's Charlotte Bobcats, who are in contention to make this year's playoffs.
---
Former VH1 "Basketball Wive LA" star Laura Govan was served with a federal lawsuit for airing a boxing match without a proper license. G&G Closed Circuit Events is suing Govan for broadcasting a fight at her Oakland, Calif., sports bar, Kimball's Carnival, without paying a licensing fee. Such an act is in violation of federal laws. G&G is seeking $170,000 plus their attorneys' fees.
---
Recently, lifestyle men's publication Bleu magazine partnered with Hennessy, Flitty Fitty, Nivea Men and Tesla to celebrate Nick Cannon gracing the cover of its upcoming issue. The event took place in New York City's Meatpacking District at the trendy chophouse STK. Guests, including Cannon, were escorted to the upper level to the cocktail hour and seated as part of a dinner for 30. The Cannon issue of Bleu comes out Feb. 25.