Distinguished doctor aims to change lives, brings message to Melba's
By KAYLYN KENDALL DINES | 2/27/2014, 9:15 p.m.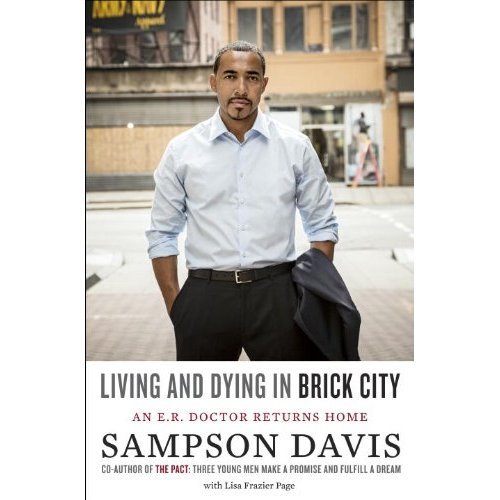 Why did you write this book?
As an ER doctor, I was tired of sitting passively in the ER awaiting patients who perhaps could have avoided the crisis that landed them in the emergency room if they had made different choices earlier. Of course, some incidents are beyond our control, but I've seen too many gunshot victims die over petty disagreements. I've seen patients suffering needlessly from uncontrolled diabetes, strokes, heart attacks, sexually transmitted disease, domestic violence, medical fear and preventable cancers.
I wanted to share some of the stories of real people with the hope that readers will see themselves or their loved ones in the stories and take necessary steps toward change. I believe it is important for me to become a face and voice for health education and disease prevention. I believe I am the natural person to step forward since I grew up and lived in the community that I was caring for when I first started writing the book. Your health is too important to leave to chance.
Is your book aimed at any particular group?
It speaks to everyone—families, communities, churches, schools. Anyone with a heart, regardless of race or social status, can identify with the stories in "Living and Dying." Obstacles and challenges are ubiquitous. I have received so many letters, emails, tweets and Facebook messages thanking me for such a transparent, transforming message. Many readers have told me they were totally engrossed from page one.
How has your writing changed since "The Pact: Three Young Men Make a Promise and Fulfill a Dream" was written?
My writing has aligned with my position in life at that given moment. When writing my first book, my focus was college, high school and the challenges of growing up in the inner city of Newark, N.J. In that book, my two best friends and I were able to define how we came to be friends and helped each other overcome the hurdles of growing up in fatherless homes and sometimes violent, drug-ridden communities to become doctors. With "Living and Dying," I write as a more mature doctor, family man and member of the community who feels compelled to help bring about change. I pulled from my many experiences and hopefully delivered a reading that is entertaining, empowering and educational at the same time.
What is your greatest accomplishment as a writer?
The lives I have changed. So many people have reached out to me with stories of how they have referred to my books, often in times of stress, pressure and unforeseeable obstacles. I'm humbled and honored that my books have helped people overcome some challenges and reach their goal of being the best person they can be. I have been through many moments in life where no good outcome was foreseeable, but through faith, hope, support and an unsurrendering attitude, I was able to make a way out. That means you can too!
I know firsthand the hardships in life, but I believe it is vital to continue to push to reach your goals and achieve success. Never give up! If I can inspire others to aspire with the same attitude, then I feel good about being that catalyst. The power of giving and paying it forward is a great gift. If that opportunity escapes you in life, then you have missed out on something special.
Do you connect with readers online?
Yes, thousands. My supporters continue to grow and I'm grateful. I have my Twitter, Facebook, Instagram and website all up and running with the same handle, drsampsondavis.
Do you have any local upcoming speaking engagements?
Yes. On April 10, from 6 p.m. to 8 p.m., I will be speaking at a restaurant in Harlem called Melba's 125. Follow me on social media and visit my website for upcoming talks, television and radio appearances.