NAACP Image Awards recognize achievement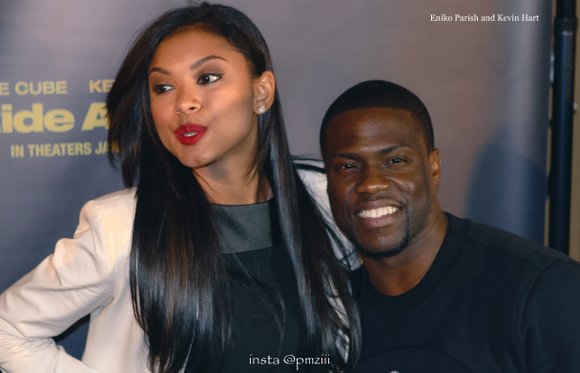 Literature
Outstanding Fiction: "Anybody's Daughter," Pamela Samuels Young
Outstanding Nonfiction: "Envisioning Emancipation: Black Americans and the End of Slavery," Deborah Willis, Barbara Krauthamer
Outstanding Debut Author: "Nine Years Under," Sheri Booker
Outstanding Biography/Autobiography: "The Rebellious Life of Mrs. Rosa Parks," Jeanne Theoharis
Outstanding Instructional: "The Vegucation of Robin: How Real Food Saved My Life," Robin Quivers
Outstanding Poetry: "Turn Me Loose: The Unghosting of Medgar Evers," Frank X Walker
Outstanding Children: "Nelson Mandela," Kadir Nelson
Outstanding Youth/Teens: "Courage Has No Color, the True Story of the Triple Nickles: America's First Black Paratroopers," Tanya Lee Stone
Special awards were given to the NAACP "Entertainer of the Year," which was selected by an online vote. The competitors in that category were Beyoncé, Dwayne Johnson, Idris Elba, Nicole Beharie, Oprah Winfrey and eventual winner Kevin Hart.
Academy Award-winning actor, producer and director Forest Whitaker received the NAACP Chairman's Award. Paris Barclay and Cheryl Boone Isaacs, the first African-American presidents of the Directors Guild of America and the Academy of Motion Picture Arts and Sciences, respectively, were inducted into the Image Awards Hall of Fame.
Over and out. Time to move from the beach and get ready to head back east. Holla next week. Till then, enjoy the nightlife.