New Yorkers shocked by passing of great activist Mayor Chokwe Lumumba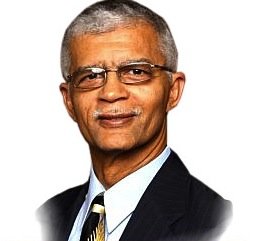 On Jan. 3, new Brooklyn City Councilwoman Inez Barron held her inauguration at City Hall, and Lumumba was her keynote speaker.
In a terrible storm that pretty much shut down much of the nation, during which New Yorkers were told to stay off the roads unless absolutely necessary, Lumumba flew in all the way from Jackson. When asked why he braved the elements to make the journey, Lumumba told the Amsterdam News, "Anytime that we can get a strong warrior who has proved herself throughout the years fighting for the interests of our people, it is important that we recognize that, that we support that and encourage other people to follow in her footsteps."
When asked how she managed to get Lumumba to leave his city hall in deep Mississippi to keynote her inauguration, Barron told the Amsterdam News,"Well, he and Charles [Barron, husband] have a long-standing relationship through the struggle over the 30-40 years that they have been working on different issues together, and when we started planning this program, I said 'Charles, I want Mayor Chokwe Lumumba to come.' He said, 'He is busy running the city.' I said, 'Let's call him and ask him.' And he said that he would adjust his schedule and be here.
"We have been blessed by what he has said and shared with us. He educated the people, he elevated the people and he showed them that you can be consistent and faithful to your mission and still advance the cause in politics."
It was a packed event, and it was the last time Lumumba was in New York City, but he was greeted with love and affection. All kinds of everyday people were there—activists and officials from the December 12th Movement's Viola Plummer and the Rev. Herbert Daughtry to Brooklyn Borough President Eric Adams.
When news of Lumumba's death broke, Facebook and Twitter lit up with instant commentary.
Writer Basir Mchawi declared, "With brother Chokwe Lumumba joining the ancestors, it is clear that we are in a full-fledged health crisis. Brother Obalewa [ED: Full name?] left us a few days ago, and someone dear to us all has entered the last chapter. When 2013 ended, I thought we might get a break, but the cycle that seemed to begin last year continues. I spoke with Baba Amiri a week before he entered the hospital. Obalewa called me from the Brooklyn VA hospital less than two weeks before he joined the ancestors. Where are all of our healers? It is time for us to come together. When will we be prepared to treat our own sick and wounded?"
"I learned about Chokwe's death through an email from the National Conference of Black Lawyers. I was devastated. I have known him since 1981; we have worked together, he has stayed at my house many times, our children grew up knowing each other," said fellow activist attorney Michael Tarif Warren. "Here was a man who had a background in the nationalist movement and was a member of the provisional government of [the Republic of the] New Afrika, and when he got into politics and even became mayor, he never forgot his roots. He understood that you can become a part of the traditional political structure and not stray from your original perspective and philosophy. He was determined to build up Mississippi in such a way that the people benefited. It is a great loss which I feel personally."
Activist Rosa Clemente said, "'Grief, grieve'—a word we tend not to use as we try to remain strong in a time where strength alone won't see us through this horrible moment. It's OK for us to grieve the loss; that is all we are required to do at this moment, nothing more."