Pampering—mind, body and soul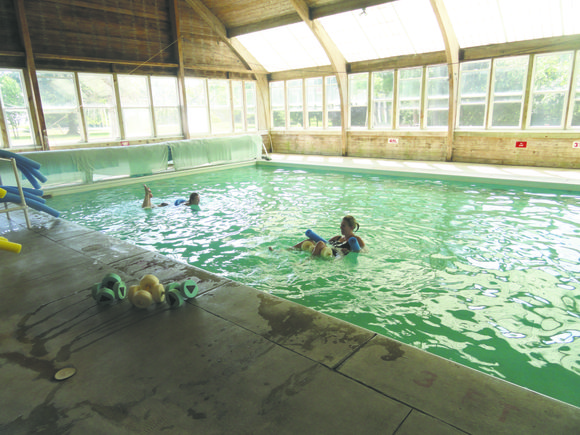 Thanks for joining us as we continue our pampering—mind, body and soul—at the Heartland Spa and Fitness Resort, located just 90 miles south of Chicago.
Spa guests of diverse backgrounds, ages and occupations come here from all across the country to enjoy their vacation packages, each of which includes three nutritious meals per day and one or more spa treatments, depending on the length of your stay.
Because the resort is a boutique property, tailoring to a maximum of only 41 guests at a time, it never feels crowded and, at times, like you almost have the place to yourself.
The week I was there, the number of guests fluctuated from eight my first day to three later in the week, and 12 a few days after that. It made conversation much more meaningful, in that we had lots of time to get to know each other on a personal level than we might have at a larger spa resort with lots of people roaming about.
One of the best parts of a stay here is the spa and fitness facility, a three-story, 10,000-square-foot structure situated inside of a former barn and designed to tend to your every physical need or desire. Massages encompass Thermal Essence, the Soleful Relaxation Massage for your feet, deep tissue, Swedish Relaxation, Stone Therapy and Therapeutic Aroma, just to name a few. The Sea Salt Body Scrub, Detoxifying Citrus Bliss, Buff and Bronze and Milk and Honey Silk Body Masque are among the body wraps.
In the salon, guests can choose from a wealth of services, including the Callous Eliminator Treatment, Paraffin Treatments, a Classic or Brazilian Wax, Microdermabrasion, Eye and Lip Rejuvenation, a Honey Mud Facial, an Antioxidant Superfruit Facial and a special one just for the guys, the Men's Invigorating Facial.
WORK THAT BODY!
Access to all of the resort amenities is also included in your stay here. In the spa and fitness facility, guests can take part in a number of classes such as Body Sculpting, Aqua Motion, Spinning, Aerobic Intervals, Smart Moves with Dumbbells, Cardio Kickboxing, Tone and Balance with Fitballs, Yoga and Zumba.
Outdoor options include the "Great the Day" walk, held first thing each morning, a water bike or paddle boat on the lake, tennis, bicycling, fishing, various exercise stations or walking the wooded trail.
After a great workout, rejuvenate your body in the pool, Jacuzzi, steam or sauna or, for mental well-being, try meditation, Reiki, Tai Chi or Qi Gong. A variety of other practices are also offered by a changing roster of guest speaker presentations every week on a range of holistic life skills and issues.
Then there's the "do nothing" part of the resort, which I took full advantage of by spending hours in a horizontal position in an inviting chaise lounge in the shade napping, journaling, reading and just listening to the sounds of nature swirling around the gurgling fountain in the pond just beyond.
Every once in a while, I would spot another guest leisurely strolling the property in either the clothes that the resort provided or in one of the comfortable terry cloth robes provided at check-in while walking between the pool or Jacuzzi or a spa treatment. And yes, in the dining room there were many meals where we showed up in our robes, bereft of brassieres or Spanks, our hair barely combed, and without makeup, jewelry or even footwear—the mood is so relaxed.
This type of stress-free, unpretentious ambiance is the only way to fully embrace and practice self-care and rejuvenation, so it's no wonder that the Heartland Spa has been popular as a year-round destination for the past 30 years.
Getting "away from it all" has never been so good.
Lysa Allman-Baldwin writes for numerous online and print publications, including as the cultural travel writer for www.Examiner.com and as a senior travel writer for SoulOfAmerica.com, an Afrocentric travel website. Lysa can be reached at lallmanbaldwin@kc.rr.com.
Resource list