Raymond Felton's off-the-court drama
Howie Evans | 2/27/2014, 10:07 p.m.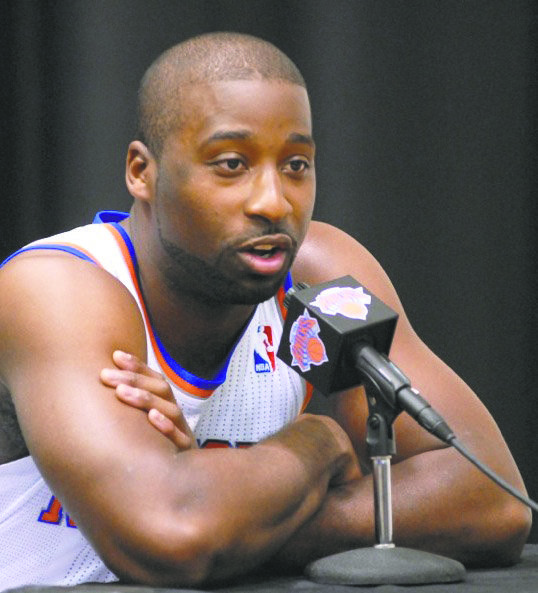 Raymond Felton has had an unproductive season on the court and is now 0-1 off the court.
The pictures of Felton on his way to a courtroom session after an altercation with his wife was sad, reminding us of Plaxico Burress, formerly of the New York Giants. Burress was a talented wide receiver who saw his life played out in a courtroom after he was arrested for having possession of an unregistered weapon. At least, not registered in the state of New York or its city. For committing that violation of the law, Burress was incarcerated for a couple of years.

This is not the time to dump on Felton. His life as he knows it will never again be the same.The sure-to-come relentless local and national media coverage, the never-close-their-mouths electronic media gossip pack and the freelance photographers and paparazzi looking for photo ops and scoops will ensure that for years to come.
Soon enough, Felton will sadly find himself in a courtroom defending himself. That is his legal right. Until that scenario plays out, this is the last you will read about this chapter in his life until the legal process renders a decision from this end. As my late parents always schooled me, "You sleep in the bed you made."
Felton's season-long lack of consistent, quality play, like a number of his teammates, will have no legal bearing on his NBA future with the Knicks. That will be determined by Judge James Dolan, who will make the final decision on his future with the team.
But today, and in the days to come, the most important judge in Felton's life will be cloaked in a black robe, and only the gavel that he or she will pound when a decision is rendered will determine Felton's next destination.