Amsterdam News: 2013 Year in Review (Part 2)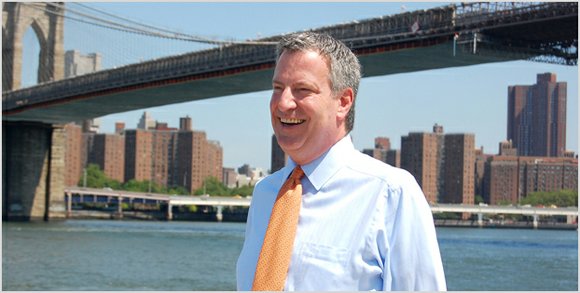 See January - June of the 2013 year in review here: amsterdamnews.com
July
The City Council passes the Community Safety Act, lead by Brooklyn Councilman Jumaane Williams. The act consists of bills aimed to increase oversight of the NYPD and reduce racial profiling. In contrast, Mayor Michael Bloomberg believes that not enough Black and Latinos are stopped.
The city sees a spike in affordable housing scams that prey on desperate renters.
The Rev. Al Sharpton holds weekly rallies in response to the closures of hospitals in Brooklyn.
The Supreme Court votes 7–1 to send a case that questions affirmative action in college admission policies back to a lower court for review.
The resentencing of political prisoner Mumia Abu-Jamal is contested in the Superior Court in Pennsylvania after he is resentenced without notification.
The 42nd International African Arts Festival is held in Brooklyn.
As the television season winds down, a number of Black actresses take leading roles, most notably Kerry Washington, who stars in the highly rated primetime drama "Scandal."
Disgraced former New York Gov. Eliot Spitzer announces his run for city comptroller, facing off against Manhattan Borough President Scott Stringer in the Democratic primary.
Three Black teachers at the Pan American International High School in Queens allege they were denied tenure and fired because of their race.
After a shooting in a Flatbush, Brooklyn, home, Councilman Williams proposes legislation to combat "house clubs."
The Fourth of July weekend sees a string of shootings in the city that produces 38 shootings and 62 victims.
Singer Lauryn Hill reports to prison in New Jersey for a three-month sentence for not paying taxes.
The MLB All-Star Game is held at Citi Field.
Shock and anger reverberates around the world as George Zimmerman is found not guilty of killing Trayvon Martin. Rallies and protests take place across the nation in response to the verdict.
Treasured murals by famed Black artist Hale Woodruff and from the historically Black Talladega College go on exhibit at New York University.
Nelson Mandela celebrates his 95th birthday.
Florida resident Marissa Alexander is sentenced to 20 years in prison for firing a warning shot at her abusive husband after not being able to use the "Stand Your Ground" law.
The NAACP hosts its national convention in Orlando, Fla. The city of Detroit officially files for bankruptcy, becoming the largest municipality in the nation to do so.
As Anthony Weiner pushes forward with his mayoral campaign, information surfaces that he continued to send sexually explicit text messages to another woman after his 2011 scandal.
Harlem Week kicks off.
Black Broadway producer Ashton Springer dies.
The Bronx district attorney's office calls for a new grand jury process in the case of the fatal police shooting of Ramarley Graham.
Sharpton turns his focus on violence in Chicago by moving to the Windy City for a few months.
Queens City Councilman Leroy Comrie announces he is ceasing his campaign for Queens borough president and leaving public office.
August
New York City's first Common Core standardized test scores reveal that only 46.1 percent of Black students in grades three through eight passed the math portion and 37.2 percent passed the English score.
Court papers reveal that the New York State Department of Health rejected and refused financial help to Interfaith Medical Center in Brooklyn, and bankruptcy proceedings begin.
Reports surface that Tawana Brawley's wages are being garnished for $430,000 in damages from a defamation lawsuit.
After being found not guilty, U.S. Attorney General Eric Holder announces he will pursue civil rights charges against George Zimmerman.
The National Association of Black Journalists hosts its convention in Orlando, Fla.
Keyboardist George Duke passes away at 67.
Federal court Judge Shira Scheindlin rules that the NYPD's practice of stop-and-frisk is unconstitutional and finds that the NYPD had violated New Yorkers' Fourth Amendment rights.
Famed political consultant Bill Lynch dies at age 72.
Cory Booker wins the Democratic nomination for U.S. Senate in New Jersey.
Carlos Alcis dies of a heart attack in Queens after the police raid his home.
Three Black former doormen of an Upper East Side building owned by Eliot Spitzer's father claim they were not getting due justice for being discriminated against.
Mayor Michael Bloomberg suggests that New York City Housing Authority residents should be fingerprinted in order to make them safer.
Jesse Jackson Jr., son of the civil rights leader, is sentenced to two and a half years in prison for misusing $750,000. His wife, Sandra Jackson, is sentenced to one year in prison.
"Lee Daniels' The Butler," starring Forest Whitaker and Oprah Winfrey, hits theaters to much praise.
Nearly 75 percent of the staff at Black-owned radio station WBAI is laid off.
Thousands from around the world gather in Washington, D.C., for the 50th anniversary of the March on Washington.