Amsterdam News: 2013 Year in Review (Part 2)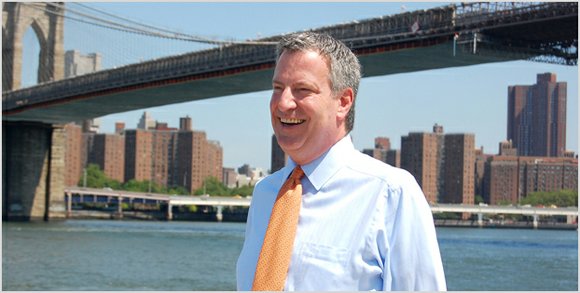 November
December
Disaster strikes when at least four are dead and 63 others injured following a Metro-North Railroad train derailment near Spuyten Duyvil in the Bronx.
Preliminary reports by the National Transportation Safety Board determine that the train was traveling at 82 miles per hour rather than 30 miles per hour, which is the speed required on the section where the accident occurs.
Students and Harlem community members march on City College to protest a string of actions taken by the college and CUNY to bring back the ROTC. Six students are arrested for protesting.
Mayor-elect Bill de Blasio makes the first appointments to his administration. Among them are Anthony Shorris as deputy mayor, Dominic Williams as his chief of staff and Bill Bratton as NYPD commissioner.
Former South African President and civil rights icon Nelson Mandela dies at age 95. As the world mourns the death of Mandela, all eyes are on South Africa, where his memorial takes place. President Barack Obama speaks at his memorial service.
Black-owned radio station AM 1600 WWRL plans to switch to Spanish language, getting rid all of its Black and progressive programming.
Interfaith Medical Center remains open after Gov. Andrew Cuomo's office decides to continue funding the hospital until March 2014.
The Target Corporation and the United States Secret Service say that more than 40 million credit and debit cards used in Target stores may have been compromised due to a data breach.
An unnamed gunman shoots three teenagers, two fatally, in a neighborhood near Interstate 78 in Newark, N.J., on Christmas Day.
The shooting occurs shortly after three other men are killed and two more wounded by a shooting at a strip club in Irvington, N.J.