Essential elements: Great travel finds for the person on the go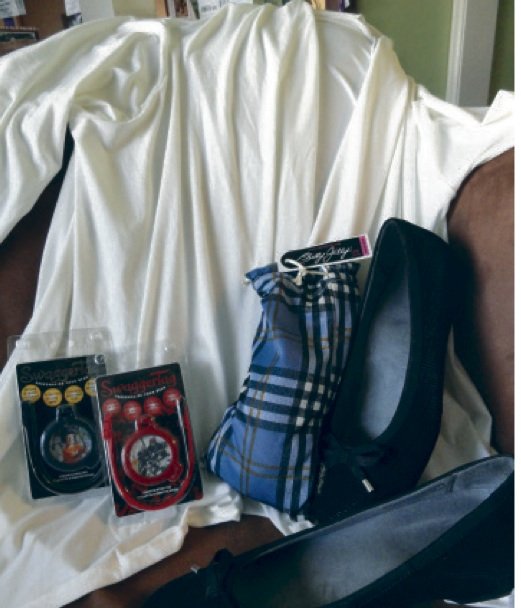 Travel isn't all about where you are going and how you get there, but also what you take with you. I am always on the lookout for travel items that make my job and my wanderlust adventures easier, comfortable, stylish, durable and the like. Here are my latest discoveries to possibly add to your own travel bags.
TOXIN-FREE TRAVEL
Well, if that doesn't get your attention! Fortunately, we are not talking about some horrible vacation-gone-wrong story, but rather a way that we can travel with ease, keep hydrated and contribute to global environmental efforts for the generations to follow with Pura.
Billed as "the safest on the planet as the only 100 percent plastic-free bottle on the global market," Pura bottles are durable, food-grade, 60 percent recycled stainless steel, toxin-free bottles that do not shatter or crack and are very puncture resistant. They come in traditional gray as well as a variety of colors, and the children's bottles also come with adaptable nipples should you have toddlers who are not yet ready for the big kid bottles. The best part is that because of their composition, they are a cost-effective alternative to buying bottled water or using petroleum-based (i.e., plastic) reusable bottles, and they are 100 percent recyclable. www.purastainless.com
WALK. MOVE. LIVE.
That sounds like a great mantra and is an apt reflection of what I recently discovered with Vionic footwear from Orthoheel. As you might imagine, as a travel writer. I am constantly on the go and spend a lot of time on my feet, so it is critical that I wear comfortable, durable footwear—preferably pairs that are lightweight and can be worn with a variety of outfits so I don't have to pack as much. The new Vionic shoes by Orthaheel fit the bill perfectly!
Conceived by a podiatrist and recommended by the American Podiatric Medical Association (APMA), these shoes are great for land, air or sea, as they are designed to minimize foot swelling (especially in airplanes), maximize balance and maintain ultimate foot comfort—and they are stylish to boot! I have the Olivia ballet flats, which I just love, but the company also sells a wide array of styles for women and men, including sandals, slippers, wedges, tennis shoes and orthotics. www.orthaheelusa.com
MORE FROM
CHILLY JILLY
Several months ago, I shared with my readers one of my newest travel favs, Chilly Jilly Lounge Pants, which are made of a high-quality, brushed, wrinkle-resistant microfiber, making them the perfect pants in which to travel, to carry on (tucked in a cute little drawstring pouch too) or to use as everyday loungewear.
Well, I knew at the time that they also sold a line of wraps that also double as scarves, jackets, blankets and gloves—all travel pieces perfectly suited for crisp breezes and cool evenings—making it easy to maneuver about the world without bulky sweaters and jackets. I was so excited about the pants that I got a jacket too and just love it! The unique double-brushed fabric is not only chic and cozy, it's wrinkle-resistant and lightweight, and the jacket has become an integral part of my everyday wardrobe. 888-789-1037, www.chillyjilly.com