Federation of Protestant Welfare Agencies holiday toy drive
1/2/2014, 1:35 p.m.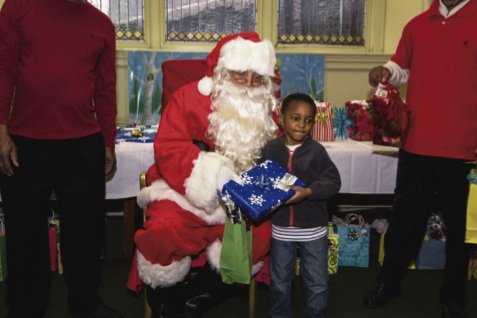 The Federation of Protestant Welfare Agencies (FPWA) launched its 91st annual holiday toy drive by hosting a holiday party for 40 preschool children from the Utopia Childrens Center in Harlem, a FPWA member agency. The holiday party was held at the FPWA office, located at 281 Park Ave. South, on Tuesday, Dec. 10. Preschoolers enjoyed games, opened the generously donated gifts and spent time with Santa Claus.
Each year, the FPWA, through its member agencies, receives over 40,000 requests for toys and clothing. This year, the FPWA received 50,000 requests. "Since the demand is larger this year, we're asking New Yorkers to be even more generous in their giving," said Jennifer Jones Austin, CEO and executive director of FPWA.