Talking SCHOP! 2013: Looking back … (continued)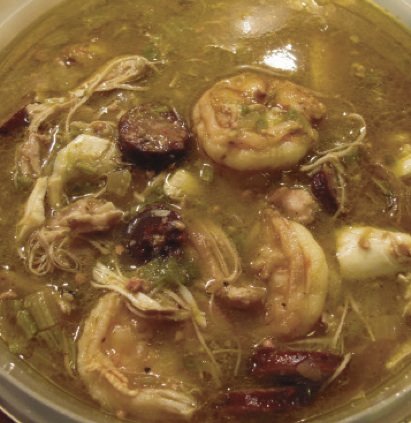 Happy New Year, Harlem and Amsterdam News readers everywhere! I hate to say it, but this time next year, we will be reflecting on all that 2014 brought us—the highs, the lows and all of the meat in between! Be prepared to capture the ensuing moments with photos, journaling and, of course, cooking and eating!
In last week's Talking SCHOP!, we left off reflecting on 2013 in a monthly chronology.
JULY
Summer had just started, and we were heading into the 230th birthday of these United States. I spent the holiday with my brother and his family uptown on Dyckman Avenue at La Marina. We sat by the water under the sun, eating, drinking and laughing. It was the perfect way to fortify for these cold winter months. July also brought new food blogger friends and banana cupcakes at Butterlane Bakery in the East Village. Gotta pull that recipe out!
July ended with the beginning of the battle of the seafood restaurant chains in Harlem, with the opening of Joe's Crab Shack. Looks like it will be a great place to sidle up to the bar for big sports events. I hear I need to go to Red Lobster for some cheddar biscuits though. Challenge!
AUGUST
August, the last month of the summer, was chock full with great food, cooking, travel and competition. It started with a visit up to the Berkshires to take in the scenery and quiet, and to burn it up on the grill and in the kitchen with my girl Lisa. The table is always camera-worthy, and I leave feeling more inspired and creative.
August continued with scratching off one of my now favorite restaurants from my M.E.A.T. list, Talde in Brooklyn. I am still talking about the breakfast ramen; the sausage, egg and cheese fried rice; and those damn pretzel chive dumplings. Why haven't I been back yet?! And, of course, it wouldn't be August without Harlem Week. I especially enjoyed Harlem Restaurant & Retail Week. There were great menus from some of our favorite places to eat in Harlem.
SEPTEMBER
Moving into September, only a two-parter on my awesome visit to Martha's Vineyard in August would do. My long trip was rewarded with friends, family and laughter of course, but also an official lobster bake on State Beach, monkey bread from Morning Glory Farm, a first visit to Fiddlehead Farm, the Bullseye from Artcliff Diner, breakfast at Biscuits, the second annual Grits Cook Off (I lost this year!) and Battle: Lobster Roll (winner: Nancy's). Oh yeah! Planning for next year now!
September continued with the 2013 Vendy Awards in Brooklyn. I am still thinking about that Home by the Range Jersey-fresh ingredient beef jardinière sammy. Wow! Here in Harlem, I was ecstatic to taste the new Turkish restaurant Savann with all of its light and flavorful Mediterranean fare. And it seems the new big winner for new restaurants in Harlem is resident chef/owner Alexander Smalls' Cecil. That Afro-Asian-American menu is saying something, especially with those signature oxtail dumplings. Shout out to poussin yassa, fried squid and okra fries too!