Talking SCHOP! 2013: Looking back … (continued)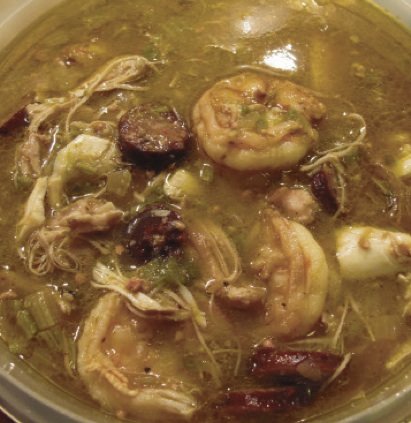 OCTOBER
October means only one thing to me: "Get out your elastic waist pants, girl! It's food festival season!" I covered the Food Film Festival, the New York City Wine & Food Festival, the Harlem Harvest Festival and, new to my annual roster, the Dumpling Festival. While in the middle of all of this, I ate at two new restaurants in Harlem, Cantina 1836 tacos and tequila bar on Seventh Avenue and 111th Street and, from the owners of Jin Ramen, Flat Top on Amsterdam Avenue and 122nd Street. There is bone marrow in Harlem—get to it! Now that is a lot of eating, but I wouldn't change it for nothin'!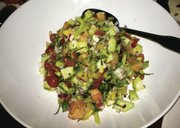 NOVEMBER & DECEMBER
Finally, November and December, also known as "the season of cooking." Y'all know how we get down for Thanksgiving through Christmas! It's still fresh in our minds. My gift, however, was uncovering and cooking my family's gumbo recipe based on an innocent email from my cousin Judy. Thank you. An annual family gumbo gathering is around the corner to honor what my great grandmother, Elizabeth King, started.
I can't wait to see, to smell, to cook and to eat what 2014 has in store!
Happy New Year and thanks for reading!
Kysha Harris is a food writer, culinary producer, consultant and owner of SCHOP!, a personalized food service offering weekly and in-home entertaining packages. Questions? Comments? Requests? Feedback? Invitations? Email her at kysha@iSCHOP.com, follow her on Twitter and Instagram @SCHOPgirl, on Facebook www.facebook.com/SCHOPnyc or chat with her on Instant Messenger at AskSCHOP, Monday-Friday, 6-8 p.m. For even more recipes, tips and food musings subscribe to her blog at www.talkingSCHOP.wordpress.com.