2013: The Year in Black theater Part 2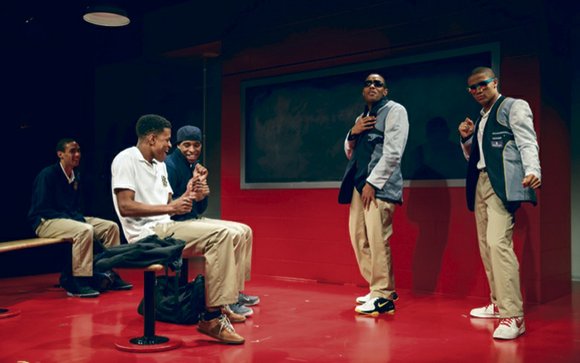 (See The Year in Black Theater Part 1 here)
Amazing, powerful, extraordinary, brilliant and thought-provoking are just some of the adjectives that come to mind when I think about the year in Black theater during 2013.
The year opened with audiences getting a spectacular treat with the Signature Theatre's production of August Wilson's "The Piano Lesson," which began in 2012, directed by Ruben Santiago-Hudson. The phenomenal cast included Roslyn Ruff, Brandon J. Dirden, James A. Williams, Jason Dirden, Chuck Cooper, Alexis Holt and Mandi Masden.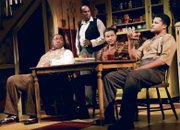 2013 saw "Black Stars of the Great White Way: A Chapman Roberts Concept" take the stage at Queensborough Community College; Cicely Tyson on a Broadway stage in "The Trip to Bountiful," which featured a Black cast for the first time ever; and "Mama, I Want to Sing" celebrate its 30th year. Audiences also got to see the Broadway production of "Romeo and Juliet" starring a Black Juliet, Condola Rashad, and her Black parents, performed by Cooper and Ruff.
It was also a year to see Billy Porter strut his stuff in some fabulous, red, over-the-knee boots in "Kinky Boots" on Broadway, and it was a chance to see Courtney B. Vance on the Broadway stage opposite Tom Hanks in "Lucky Guy." By far, this has been one of the best years for Black theater in a long time.
Now, let's get into details. The year started off with "Black Stars of the Great White Way: A Chapman Roberts Concept," and it was marvelous to experience. On that stage you had some of the most talented men ever to be assembled. They included singers, actors and tap dancers from Broadway: Keith David, André De Shields, Omar Edwards, Ted Louis Levy, Norm Lewis, Larry Marshall, Frank Owens, Longineu Parsons, Keith Robinson and Ben Vereen. These men captivated, entertained and, dare I say, romanced the audience.
Next, we saw the 30th anniversary of "Mama, I Want to Sing," the creation of Vy Higginsen and Ken Wydro. This is an enduring musical and should last another 30 years. It tells the story of Higginsen's sister, a famous singer, and how her career got started. This production is presented by the Mama Foundation, and its home is the Dempsey Theater in Harlem.
Then Broadway got to learn something about music mogul Berry Gordy when a musical he created about his life came to the Great White Way. "Motown: The Musical" boasts several Motown hit songs. The only issue with the show is there is no real storyline, but if you just love Motown songs, you could get a kick out of it.
In that same month, veteran actor Vance took the stage and delivered a powerful, brilliant performance as Hap Hairston in "Lucky Guy" on Broadway. The performance was so amazing that it earned him the 2013 Tony Award for Best Performance by an Actor in a Featured Role.
Speaking of the Tony Awards, there were three other African-Americans to win in 2013. Porter won for Best Performance by an Actor in a Lead Role in a Musical. He played Lola, a drag queen who finds a way to give a new lease on life to an old-fashioned shoe-making company, in "Kinky Boots."