Amiri Baraka passes at age 79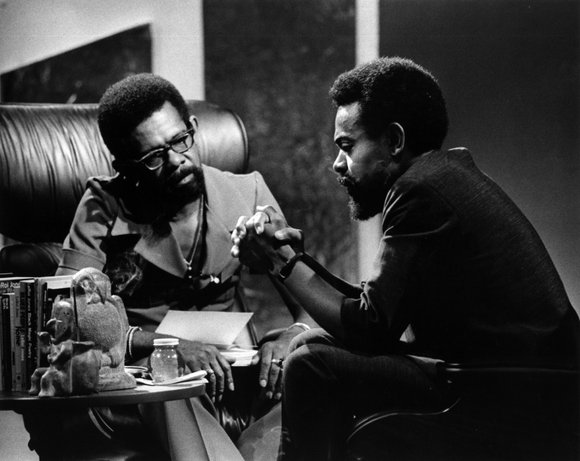 The AmNews has confirmed that noted writer Amiri Barak has passed away Thursday. He was 79.
Baraka was known for his written poetry, drama, fiction, essays and music criticism. He was also a college professor teaching on SUNY's Buffalo and Stoney Brook campuses. Compared by many to James Baldwin, Baraka was considered one of the most widely published Black writers.
Born in Newark, N.J., he was born Everete LeRoi Jones. After high school, he earned a scholarship to Rutgers University but transferred to the historically-Black Howard University and later attended Columbia University. Baraka also served in the US Air Force.
He changed his name to Amiri Baraka in the late 1960s after converting to Islam.
During the 1950s and 60s Baraka became interested in jazz. He also worked on his poetry, after coming in contact with several poetry groups. He began to publish his works and founded the poetry magazine Yugen in this time period as well.
Throughout his life he had over 30 published works including poetry, dramas, non-fiction and fictive books. Baraka also a appeared in more than 25 films.
Considered "controversial" by many, one of Baraka's most discussed works was the 2002 work "Somebody Blew Up America," a poem about the 9/11 attacks. In it, Baraka confronted racism in America and claimed that Israel was involved in the attacks. He also said, he believed that Israelis and then-President George W. Bush knew about the attacks beforehand.
Despite the controversy surrounding his work, Baraka served at Poet Laureate of New Jersey from 2002 to 2003. In response to "Somebody blew up America, New Jersey Gov. Jim McGreevey tried to remove Baraka from the post, but there was no legal way to remove him from the position. Legislation was then introduced in the State Senate, and signed by McGreevey, to abolish the post completely. Baraka fought the legislation and took his case all the way to the United States Court of Appeals for the Third Circuit, which ruled that state officials were immune from such suits. In November 2007, the US Supreme Court refused to hear an appeal of the case.
Baraka received the PEN Open Book Award and is considered a revolutionary political activist and has given lectures on various political and cultural issues extensively throughout Europe, Africa, USA and the Caribbean.