Attorney L. Londell McMillan is a purpose-driven man of the people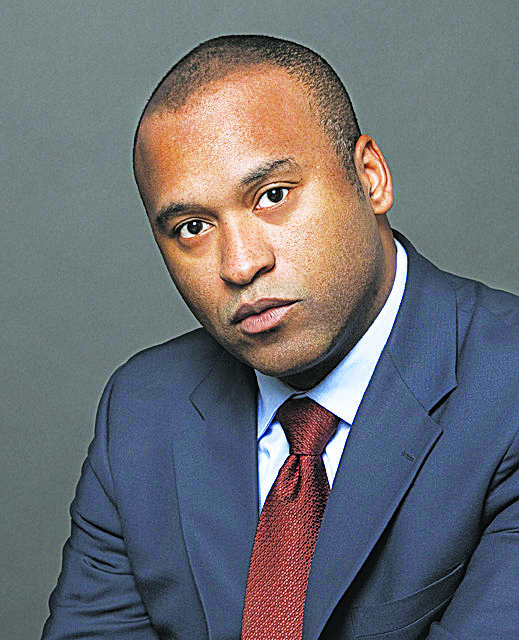 "You don't get what you deserve, you get what you negotiate," is a saying from one L. Londell McMillan, an attorney, media mogul, entrepreneur and community activist.
He could just be an alpha male over-achiever, or he could just be a Bed-Stuy boy who's done real good in the world of law, business and media.
If you see McMillan, 47, he is a very unassuming character. If you see him, he will probably have a nice suit on, but if it's cold, you might see the big puffer jacket and trapper hat. You wouldn't know that he is an international legal and publishing powerhouse.
"Londell is a Brooklyn-born guy who is a community and family man that is in business," said McMillan. "I am a business lawyer and an entrepreneur. It just so happens that one of the businesses that I spend a substantial amount of time in is the very high-profile business of entertainment. But I am very committed to my community and my country."
McMillan is a multitasking man; currently, he is a lawyer with Meister Seelig & Fein LLP and also publishes the world-renowned The Source magazine (www.thesource.com) and Jones magazine (www.jonesmagazine.com).
Named by the National Law Journal as one of the "50 Most Influential Minority Lawyers in America" in 2008, McMillan has represented famous folk such as Michael Jackson, Prince, Stevie Wonder, Roberta Flack, LL Cool J and Spike Lee.
Founder and chairman of the McMillan Firm, McMillan proudly declares that he is a graduate of Brooklyn Technical High School, the School of Industrial and Labor Relations at Cornell University and New York University School of Law. He was also an Academic All-American student athlete who played on the Cornell University football team.
He was very much a presence during the sad tribute to and funeral of Jackson, but he has also been a guest and commentator on "The Oprah Winfrey Show," the "Today" show and CNN, among many, many others.
While his corporate clients have included Time Warner Cable, Radio One and Mercedes-Benz, McMillan told the AmNews that he is very much a man of the community, being the general counsel for the Brooklyn Branch of the NAACP, as well as general counsel and founder of the Artist Empowerment Coalition.
With so much going on, how does McMillan divide his time?
"I spend most of my time practicing law while I am invested in other [businesses] such as news media—social media as well as digital and traditional media," he said. "On any given day, I might be in court representing an international media company like Arise, or Run-DMC, or negotiating a business deal for a business client and then going on to make sure that the content of The Source is socially responsible; or I might get a call from the community saying that they need support for a school or for some community affair."
His own media interests, he said, "are based on the importance of having media communications that are owned and controlled and operated by our communities so that you can have diversity of voice and a more just democracy."