Over 700 attend inauguration of Council Member Andy King
1/16/2014, 4:52 p.m.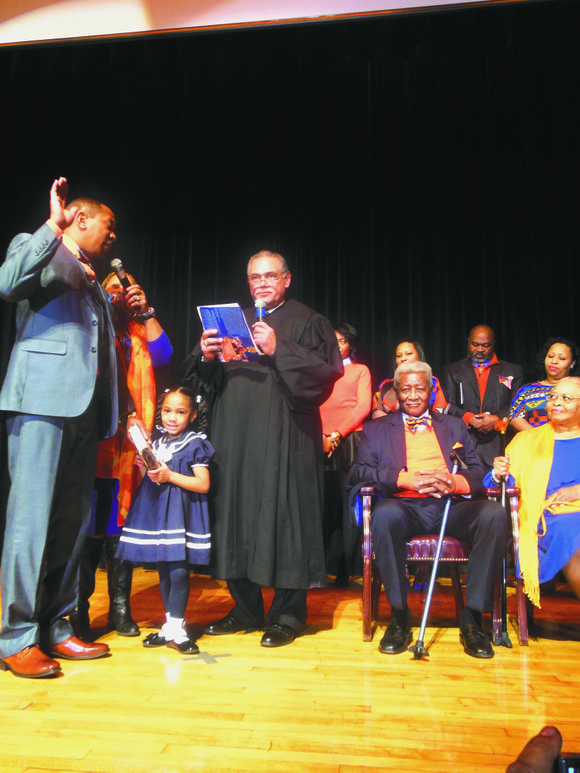 More than 700 people packed a Bronx high school auditorium Sunday afternoon to attend an electrifying inauguration celebration of New York City Council Member Andy King. The well-wishers included hundreds of community supporters, as well as elected officials, labor leaders and clergy leaders, who gathered at Evander Childs High School to voice their support for the newly elected official who is eager to change the second-rate image that is sometimes associated with his 12th District.
"We're going to be moving forward. There are a lot of things that I would like to see get done in our community. I make a commitment to you today that that office on Gun Hill Road, the office in Co-Op City and the office at 250 Broadway will always be open," said King.