Amiri Baraka remembered
Ron Scott | 1/17/2014, 12:30 p.m.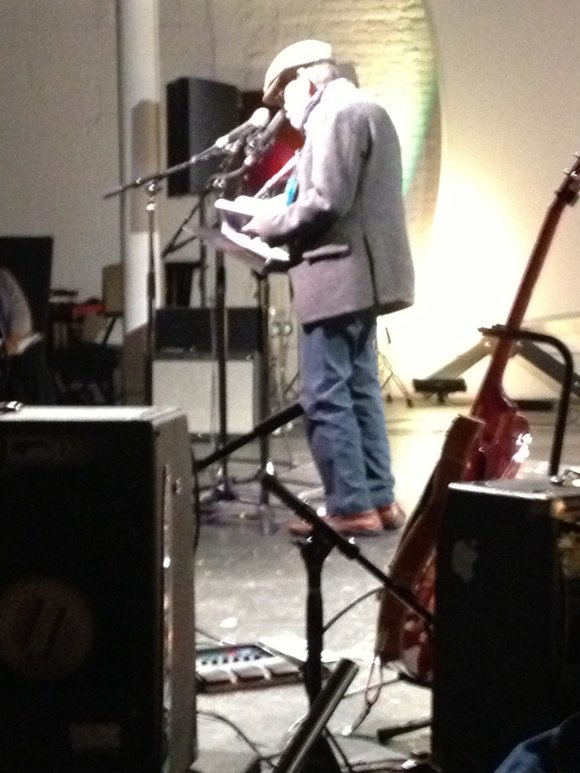 As a historian, Baraka kept that spirit alive with annual performances at the Lincoln Park Music Festival and at Kimako's Blues People, one of Newark's former jazz clubs, with a 15-year run. As a jazz writer, his 1963 book "Blues People: Negro Music in White America" remains one of the most influential pieces of jazz criticism. The Columbia University Jazz Studies Program celebrated the book's 50th anniversary last October. His second book, "Black Music," included a collection of his previously published articles in his "Apple Cores" column from Down Beat magazine (1968).
On his most current book, "Digging: The Afro-American Soul of American Classical Music" (University of California Press), Baraka noted, "These essays are just those I collected in the last few years, I even left a few significant ones out. But one thing I've got is books needing to be published. "Digging" reflects Baraka's thoughts on the music and how it relates to its sole creators—the musicians. He includes a wealth of information on Newark's once fertile jazz landscape.
In "Low Coup" (the Afro-American syncretic form of the Japanese haiku), Baraka wrote, "IN THE FUNK WORLD if Elvis Presley is King, Who is James Brown … GOD?"
Through his poems, plays, dramas, short stories, essays and criticisms, controversy often followed, but it often led to constructive and heated discussions in many circles, as was the case with his play "Dutchman." But his 2002 poem "Somebody Blew Up America," written as a result of the 9/11 attacks on the World Trade Center, eventually cost Baraka his post as New Jersey poet laureate. The post was later eliminated.
Despite being followed by controversy, Baraka nurtured young minds at Columbia and Yale universities, among others. At his death, he was emeritus professor of Africana studies at Stony Brook University on Long Island, where he had taught since 1979. Baraka's many honors include the Langston Hughes Award, PEN/Faulkner Award, the Rockefeller Foundation Award for Drama, membership in the American Academy of Arts and Letters and the Jazz Journalists Lifetime Achievement in jazz journalism.
Baraka's words have a rhythmic, lyrical flow, swinging hard like Miles Davis' trumpet on his album "Jack Johnson." His "Digging" journey is as deep as Langston Hughes' poem "The Negro Speaks of Rivers," sailing on the beat of the African drum, blues, jazz, bebop and hard bop from the outside, inside out and back again. He stated, "Afro-American music is internationally celebrated; it employs millions of people worldwide; certainly it could support its creators!"
Music is Baraka's soulful revolution, poetry his improvised words. His stride was like an old bopper in the hipper now. Shhh! The wordsmith has left the stage, but he leaves behind lessons to be learned, music to be explored, conflicts to be examined and musical warriors to be praised for carrying the torch of their African ancestors from slavery to now.
In addition to his wife and his son Ras Baraka, survivors include three other sons, Obalaji, Amiri Jr. and Ahi; four daughters, Dominique DiPrima, Lisa Jones Brown, Kellie Jones and Maria Jones; and several grandchildren and great-grandchildren.
His wake will be held on Friday, Jan. 17 at Metropolitan Baptist Church, 4 p.m.-9 p.m., at 149 Springfield Ave. in Newark, N.J. The funeral will be held on Saturday, Jan. 18 at Newark Symphony Hall at 10 a.m., 1020 Broad St., Newark, N.J.