Harlem spot for yoga and skin care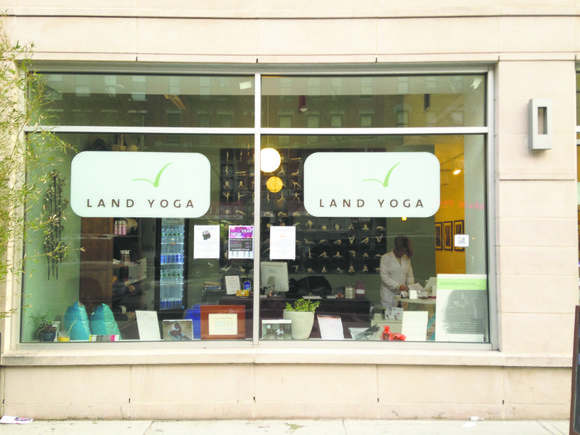 A yoga practitioner since 1998, Land is an authorized Ashtanga teacher. She earned her bachelor's degree in theater at Boston University, and after moving to New York, she became committed to the Ashtanga tradition and began daily yoga practices. She then pursued a Vinyasa certification from Yoga Sutra.
"Yoga should always be learned from a live and experienced teacher who can watch the student's breath and adjust accordingly," said Land. "Once the correct methods are learned, home practice is much safer. The most important series of movements are the sun salutations that match breath and body and circulate the blood."

Land Yoga offers membership classes, held from 6 a.m.-9 p.m. The preferred way to learn is Mysore style: entering a room within an allotted time and learning how to move with your breath pace.
For the month of January, they offer a two-month unlimited membership for $249. Land Yoga's beginner classes are also a good option. Held on Mondays and Wednesdays at 7:45 p.m. and Saturdays at 12:30 p.m., these beginner classes require no membership. For a single class, the fee is $19; or 10 classes for $150. They also rent floor mats and towels.
For more information, visit www.landyoga.com.