Imhotep's Guide To Black Events Jan 16 - 22, 2013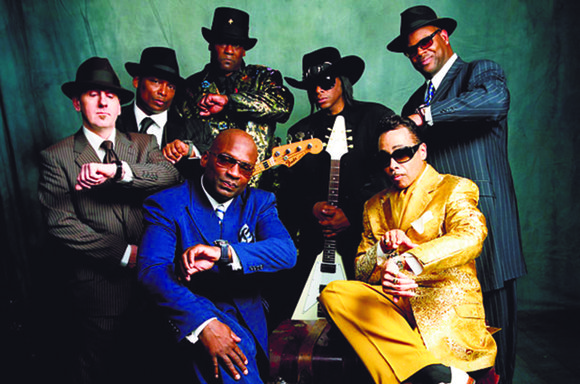 Greetings! Our GBE Emancipation Month bids a final farewell to beloved and brilliant poet laureate of the Black Arts Movement, the late poet, playwright and activist Imamu Amiri Baraka, who has passed on to the ancestors at age 79. For details on his final arrangements, see "Community" in our guide.
We are also sending the "spirit of faith" to "Motown: The Musical" star Valisia Lekae, who channels the role of Diana Ross in the production. The very talented Tony nominee is facing ovarian cancer and is leaving the production temporarily to focus on her health. We wish her well, a speedy recovery and return. Her announced replacement is Felicia Boswell.
Theater
"The Kitchen," a thrilling drama presented by the HADLEY Players in association with Voza Rivers' New Heritage Theatre Group, is now playing at the Poet's Den, 309 E. 108th St. in East Harlem. For more information and tickets, call 646-502-6562 or visit hadleyplayers.org.
"Motown: The Musical," with book by Berry Gordy Jr. and featuring Felicia Boswell as Diana Ross, Tony nominee Charl Brown as Smokey Robinson and Brandon Dixon as Berry Gordy, is now playing at the Lunt-Fontanne Theatre, 205 W. 46th St. (between Eighth Avenue and Broadway). For tickets, visit ticketmaster.com or motownthemusical.com.
"After Midnight" celebrates the glamour and exuberance of Harlem's Golden Age, with the timeless songs of Duke Ellington, Cab Calloway and Harold Arlen woven around the prose of Langston Hughes. The production stars Grammy Award winner Fantasia and Emmy Award nominee Dulé Hill ("The West Wing"). The music was selected by the Jazz at Lincoln Center All-Stars.
"Lady Day: The Billie Holiday Musical," featuring Dee Dee Bridgewater and written and directed by Stephen Stahl, is now playing at the Little Shubert Theatre, 422 W. 42nd St. between Ninth and 10th avenues. For tickets and schedule information, call 212-239-6200 or visit Telecharge.com or ladydaythemusical.com.
Shedding clarity on the African-American community and communism, Ishmael Reed's "The Final Version" is now playing at the Nuyorican Poets Café, 236 E. Third St. directed by and starring Rome Neal with an awesome cast. Call 212-780-9386 or visit nuyorican.org for more information.
"Platanos, Collard Greens & Callaloo"—that's right, "callaloo!" This remix brings Caribbean flava in house. Now playing at Baruch Performing Arts Center, 55 Lexington Ave. (enter on 25th Street between Lexington and Third avenues). For tickets, call TheaterMania at 212-352-3101, visit theatermania.com or visit plantanosandcollardgreens.com.
Music
"The Queen of Soul," Grammy Award-winner Aretha Franklin appears at Radio City Music Hall on Friday, Jan. 17 and Saturday, Jan. 18. Visit radiocity.musichall-ny.com.
Morris Day and the Time bring the Minneapolis sound to B.B. King Blues Club & Grill, 237 W. 42nd St., on Friday, Jan. 17., followed by the Harlem Gospel Choir with a special Martin Luther King Jr. holiday matinee on Monday, Jan. 20. For tickets and information, call 212-997-4144 or visit bbkingsblues.com.
The Roy Hargrove RH Factor is at the Highline Ballroom, 431 W. 16th St., on Friday, Jan. 17. For tickets, call 212-414-5994 or visit highlineballroom.com.
LiveNation is pleased to present iconic Motown Grammy Achievement winners the Temptations and the Four Tops in a special night of music at the NYCB Theatre at Westbury on Saturday, Jan. 18 at 8 p.m. Tickets are on sale by phone at 800-745-3000, at the Westbury box office or online at www.ticketmaster.com.