Ten best budget destinations for 2014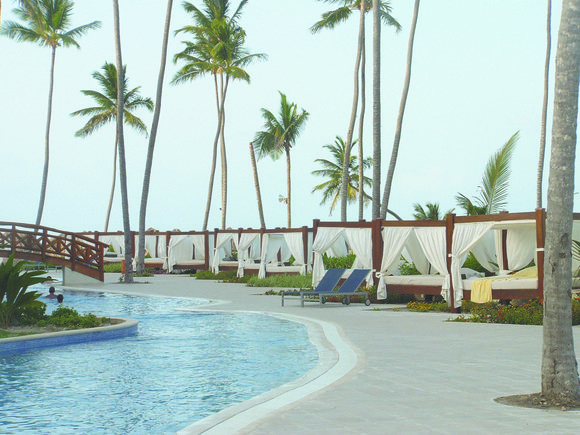 "With amazing food, glorious public spaces and unparalleled museums, theme parks and beaches, the only thing 'budget' about these world-class vacation spots is the price tag!"
You had me at "budget," but that's what I love about the online (formerly also in print and worth finding back issues in your used bookstores) publication Budget Travel (www.budgettravelcom), and why I read it religiously for the best of the best of everything the world of travel has to offer with low-price style!
So when one of their writers started their article "10 Best Budget Destinations for 2014" with the verbiage above, I knew I had to dive right in. So hold onto your passport, 'cause here we go!
Dominican Republic
Great minds think alike, in that not only did I share with you our wonderful family vacation and group trip in the Dominican Republic a few of years ago, but we also stayed at the five-star all-inclusive Majestic Colonial Beach Resort in Punta Cana, which Budget Travel says is "surprisingly affordable, at about $212 per night for two people." Local sojourns in Los Haitises National Park and in a little-known former fishing village called Las Terrenas were among their other recommendations.
Orlando
I'm not a huge amusement park fan like I was as a young adult, so Orlando, Fla., would not have been on my radar at all. However, Budget Travel says, "The 'big three'—Disney, Universal and SeaWorld—are just the beginning." Their reasons include a bevy of brand–new attractions at each of the theme parks, and the Rosen Inn International—new, budget-oriented, family-friendly hotels offering free buffet meals to kids under 9 and free shuttle rides back and forth to the amusement parks.
South Africa
Everyone I know who has traveled to South Africa absolutely loves it, and with the recent passing of Nelson Mandela and a movie about his life and legacy coming out, I can only imagine what a hot spot this will be. The Nelson Mandela and Apartheid Museums in Johannesburg, Kruger National Park and Cape Town's beaches are among their recommendations. And according to the publication, hotel rates are down 8 percent across the country.
Riga
Where the heck is Riga? The mere fact that I never heard of this city in Latvia situated on the coast of the Baltic Sea, coupled with the fact that this year the European Union will officially recognize it as the "European Capital of Culture," makes me curious to check it out. If you like architecture, Budget Travel says the beauty of St. Peter's Church and Riga Cathedral—famous for its 6,718-pipe organ—plus its beaches makes it one to note.
Seoul
OK. Because Budget Travel couldn't resist saying it, I will repeat it: "Travel Gangnam Style by visiting Korea in 2014." This is just the beginning, and really only a sliver of what Seoul has to offer visitors this year. Top picks include a two-hour class at the Han Sangsu Embroidery Museum, the 14th Century Geongbok Palace, the National Folk Museum of Korea and a stay at Hotel Amare, apparently one of Seoul's many small "love hotels."