Avant-garde trumpeter Roy Campbell Jr. dies at 61
Ron Scott | 1/23/2014, 12:45 p.m.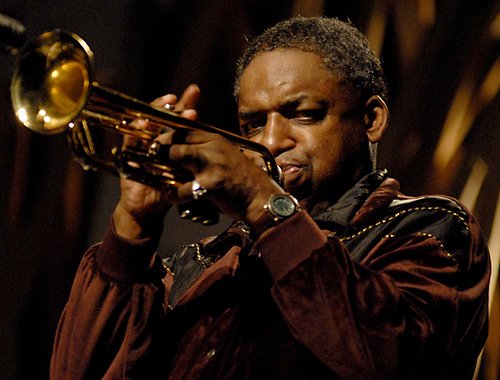 Roy Campbell Jr. was known for wearing his baseball caps pulled down and his rigorous trumpet sound, which earned him a position as one of the beacons of the avant-garde beat.
The trumpeter, who passed away on Jan. 9, had a New York sound that was edgy like the city and full of improvisations, but he never rushed. His trumpet voice was a hypnotic staple that demanded attention throughout the city and international set.
Campbell played the 18th annual New York Vision Festival—one of the few festivals dedicated to avant-garde music last year with his Akhenaten Ensemble, where he had been a force since its inception. The festival is a presentation of the nonprofit organization Arts for Art, which was founded by bassist William Parker and Patricia Nicholson Parker. The trumpeter began his longtime friendship and collaborations with Parker when the bassist asked him to join his Ensemble Muntu in 1978.
Campbell was a multi-instrumentalist whose stage arsenal often included his flügelhorn, a pocket trumpet and various mutes, including a toilet plunger. He often included his flute and even a recorder. By the time Campbell graduated from Manhattan Community College in 1975, where he studied composition (flute and flügelhorn) with Yusef Lateef, he was already leading his own band, Spectrum, and gaining a reputation as an abled sideman.
Leaders who called upon Campbell's spirited trumpet included Marcus Miller, Woody Shaw, Cecil Taylor, John Zorn, Henry Grimes, Sun Ra, Wilbur Ware, Kenny Kirkland, Henry Threadgill, Eddie Harris, Billy Bang, Matthew Shipp and Rashied Ali. Campbell's own groups that forged a path through the improvisational avant-garde terrain included Spectrum, Other Dimensions in Music, Shades and Colors of Trane, Tazz, Pyramid Trio (a pianoless trio with William Parker) and Downtown Horns.
Before Campbell began exploring the realms of avant-garde, he played it straight, adding his sound to a few big bands, and getting down in R&B bands, rock and reggae groups. Listening to him, one would get a colorful mixture of his sounds that often crossed genres, utilizing his soulful expression.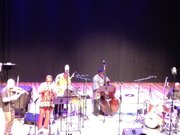 Campbell's later work as a composer and arranger included film scores, off-Broadway arrangements and television appearances. His work is demonstrated in "Survival in New York," "The Selling of Harlem," "Parole in Death," "Ludwig" and "Hughes' Dream Harlem," a Black Star Entertainment special about Langston Hughes directed by Jamal Joseph. His television credits include appearances on ABC, CBS, NBC, PBS, UPN and cable networks.
His first album as a leader, "New Kingdom," came in 1991 on the Delmark label. His 2001 album, "Ethnic Stew and Brew," was one of the top five albums of the year on the Jazz Times Critic Poll. He was also nominated "Trumpeter of the Year" by the Jazz Journalists' Association in 2002, and received an award as a Harlem Unsung Hero of Afrikan-Amerikan Classical Music at the Lenox Lounge in 2003. Campbell recorded over 200 albums as a sideman and 20 as a leader.
He has performed with dancers including Leena Conquest, Aleta Hayes, K.J. Holmes, Maria Mitchell and Patricia Nicholson Parker. His music accompanied the poets Umar bin Hassan (of the Last Poets), Steve Dalachinsky, Shirley LeFlore, Felipe Luciano (of the original Last Poets) and David Nelson.