Avant-garde trumpeter Roy Campbell Jr. dies at 61
Ron Scott | 1/23/2014, 12:45 p.m.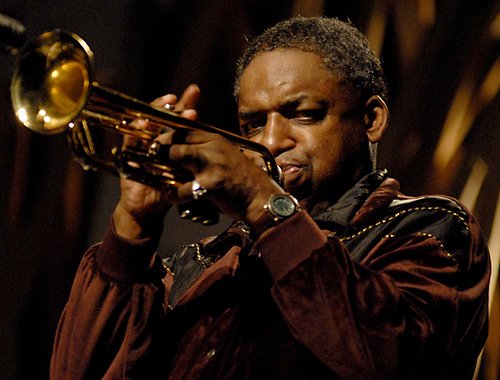 Campbell was born in Los Angeles in 1952 and grew up in New York, his family making their residence in the northeast Bronx. As achild, he began music lessons as a child on the piano, which was inspired by his father, who played trumpet. By the time he got to high school, Campbell played flute, recorder and violin. As a high school senior, he began studying trumpet.
Campbell met Lee Morgan at the Bronxwood Inn (a then-popular jazz spot in the northeast Bronx) in the late 1960s. It was Morgan who introduced him to Jazzmobile in 1971, where he began participating in its workshops and working with Morgan, as well as with jazz masters Kenny Dorham, Howard McGhee and Joe Newman.
He lived in the Netherlands from 1990 to 1992, working as a freelance musician and lecturer and leading conservatory workshops. He was the leader of the Thelonious New World Orchestra in Rotterdam for two years; he played with the bands of Ruud Bergamin, Klaas Hekman and Dennis Winter.
Upon returning to the United States, he began leading his own group as well as composing and arranging for various musical projects. He and fellow trumpeter Dave Douglas co-founded the Festival of New Trumpet Music, which played a role in significantly supporting established and emerging players. Campbell's comprehension of the music was universal, and those were the seeds he planted for his many followers and all those who listened and will continue to listen to his inspirational music that had no boundaries.
In remembrance of Campbell, donations can be made to the nonprofit organization Arts for Art at 107 Suffolk St., New York, N.Y. You may also call 212-254-5420.
His funeral was held on Jan. 15 at St Luke's Episcopal Church in the north Bronx.