Imhotep's Guide To Black Events Jan 23 - 29, 2014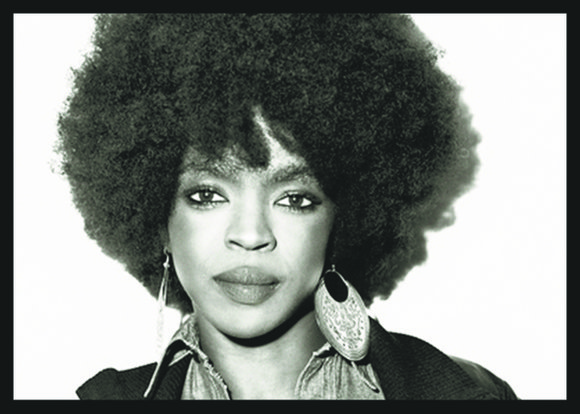 Motown great Martha Reeves brings her classics on Friday, Jan. 24 to B.B. King Blues Club and Grill, 237 W. 42nd St. For tickets and information, call 212-997-4144 or visit bbkingsblues.com.
Maceo Parker, the anchor of the classic James Brown Band, brings his funky grooves to the Blue Note Jazz Club, 131 W. Third St. on Tuesday, Jan. 28. Call 212-475-8592 or visit bluenotejazz.com.
Lauryn Hill brings her multi platinum eclectic soul to the Capitol Theatre, 149 Westchester Ave., Port Chester, N.Y., on Friday, Jan. 31. (914) 937-4126 or visit: TheCapitolTheatre.com
Exhibitions
The closing reception of world-renowned photographer Saddi Khali's dual exhibit, "Beautiful Again," will be held on Thursday, Jan. 30 from 7 to 9 p.m. at ImageNation's Raw Space, located at 2031 Adam Clayton Powell Jr. Blvd. The exhibit features select images from Khali's career-defining collections, "Decolonizing Beauty: The Therapeutic Nudes of Saddi Khali" and "A Black Eye: The Beauty We Often Overlook." There will be a question-and-answer session with Khali moderated by April Silver of AkilaWorksongs, followed by live music, light refreshments and drinks. For more information, visit facebook.com/saddikhaliphotos.
Community
CEMOTAP presents a comprehensive health forum on conquering and controlling diabetes, heart trouble, hypertension and stress. Dr. Arthur Lewis will give a detailed presentation at 2 p.m. at the Saturday, Jan. 25 forum entitled "Eat to Live and Stay Out of the Box." Dr. James McIntosh will discuss how to face the most devastating mental health issues facing the African community. Handouts will be provided and both physicians will respond to questions from the audience.
Admission is free. CEMOTAP is located at 135-05 Rockaway Blvd. South Ozone Park, N.Y. For more info, call 347-907-0629.
The second International People's Tribunal will be held Saturday, Jan. 25 at 12 p.m. at Columbia University Law School, 435 W. 116th St., off Amsterdam Avenue. The event will feature a distinguished panel of international jurists who will hear the people's prosecutors and testimony on war crimes and crimes against humanity committed by the United States, Great Britain, France, Italy, Canada and NATO allies. It is sponsored by the December 12th Movement International Secretariat, International Association Against Torture, Pan African Solidarity Hague Committee and Africans Helping Africans. For more info, call 718-398-1766.
Hear Imhotep Gary Byrd on 107.5 WBLS-FM daily with "Imhotep's On-Air Guide to Black Events" and "Express Yourself," Sunday evenings from 7 to 9 p.m., and on WLIB-AM with "The GBE Mind Flight," Sunday evenings from 9 p.m. to midnight. The full show can be heard on HD radio at WBLS-HD2. IGB is also heard on WBAI-FM 99.5 with Radio GBE: "The Global Black Experience" and "Global Beat Experience," Saturdays from 5 to 7 p.m. We are archived online with both shows at www.wbai.org. To contact us for bookings or to reach us about your event, email igbexp@gmail.com, find Imhotep Gary Byrd on Facebook or follow us on Twitter @GBELIFE or call 212-592-3279.