Judge puts 'Central Park Five' federal lawsuit on hold for 30 days
1/23/2014, 3:30 p.m.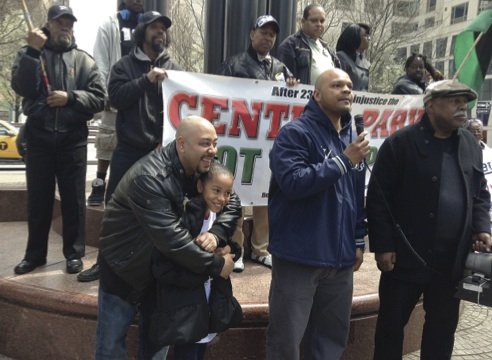 In federal district court Tuesday afternoon, Magistrate Judge Ronald Ellis agreed to put litigation in the "Central Park Five" case on hold for 30 days so that new Corporation Counsel Zachary Carter can get up to speed in order to settle this nearly 25-year-old tragedy. Lawyers for the city Law Department joined in the plaintiff's lawyers' request that no more time or taxpayers' money (reportedly 6 million dollars) be spent on this case, which Mayor Bill de Blasio has repeatedly indicated should be settled. Lawyers for the plaintiffs are determined to do everything possible in the next 30 days to reach a settlement.